Why being friends with men only will keep you single
Posted by Matthew, 13 Jul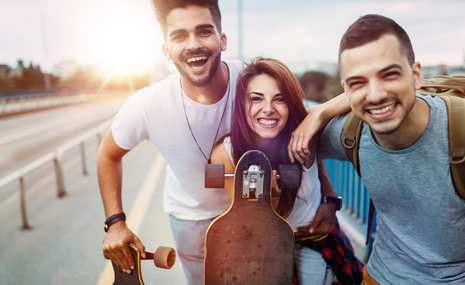 "All my friends are guys". "They see me as one of the guys" That's what I have heard some women say.
Does this mean this woman thinks she is the coolest woman on earth? Does she not hang out with other women because she believes there is no other great woman beside her?
Find your soulmate on InterracialDatingCentral










There is nothing wrong with having guy friends but if you don't have any female friends then it seems like you are removing yourself from having to compete with others women.
There's a danger of seeming arrogant when doing this and losing feminine energy. In today's episode of LoveLife, I talk about why being "one of the guys" could be working against you.
Enjoy!
Matthew Hussey is a renowned dating expert and author. His latest dating book Get The Guy is a New York Times bestseller. He's the go-to relationship expert for Rachael Ray, Katie Couric, Ryan Seacrest, Meredith Vieira and many others. And he's a relationship columnist for Cosmopolitan magazine and the resident love expert for "The Today Show." Here he shares his proven strategies to get a man to do anything you want, from tirelessly pursuing you to treating you like a goddess to committing to you for life.
1 responses to "Why being friends with men only will keep you single"
Leave a reply
You must be logged in to post a comment.