Do You Feel You're Giving Too Much in Relationships?
Posted by Matthew, 09 Apr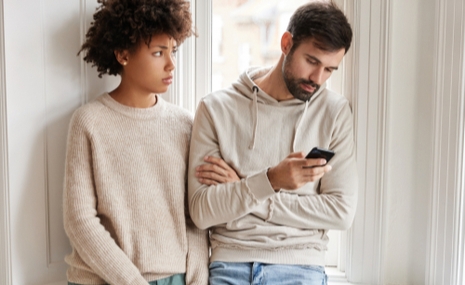 Do you ignore red flags? Do you feel like you give too much in your relationships? Do you brush things under the carpet when someone violates your boundaries?
If so, this week's video is specifically for you…
Find your soulmate on InterracialDatingCentral










The richness and depth of a true connection can only come from giving other people the chance to reciprocate your warmth, kindness, and giving nature…
Because while it might feel selfless or nurturing to pour into others without receiving in return – it can actually backfire, weaken your connection, and make you feel resentful.
I promise that if you find the courage to be honest, you'll find more satisfaction, fulfillment, and happiness in your relationships.
Matthew Hussey is a renowned dating expert and author. His latest dating book Get The Guy is a New York Times bestseller. He's the go-to relationship expert for Rachael Ray, Katie Couric, Ryan Seacrest, Meredith Vieira and many others. And he's a relationship columnist for Cosmopolitan magazine and the resident love expert for "The Today Show." Here he shares his proven strategies to get a man to do anything you want, from tirelessly pursuing you to treating you like a goddess to committing to you for life.
Responses to "Do You Feel You're Giving Too Much in Relationships?"
Be the first to leave a comment
You must be logged in to post a comment.