Mutual Satisfaction
Posted by Leticia, 04 May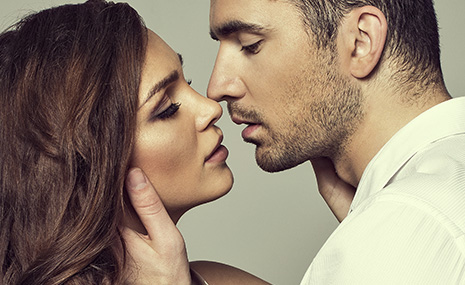 We all want great sex, right? First off, it feels fantastic. But that's not all—a healthy sex life contributes to a person's emotional and physical well-being. Studies show that sex relieves stress, burns calories (about 200 per sheets session), strengthens the immune system and slows the aging process. The American Medical Association found that "firing the torpedoes" on a regular basis reduces men's risk of prostate cancer. But it's not just guys who benefit from boinking. Sex alleviates pain from menstrual cramps and arthritis. It even helps to prevent breast cancer and osteoporosis.
While sex is often compared to pizza—even when it's bad, it's good—the dual climax or "mutual O" is the most fulfilling finish in the love game. It's the sexual equivalent of a perfectly executed alley-oop pass! Done right, you and your partner will want to high-five afterwards.
Find your soulmate on InterracialDatingCentral










For advice on achieving sexual synchronicity, we turned to Dr. Jennifer Jones, clinical psychologist, sex therapist and relationships expert. She believes that great sex starts before the sweat. "Sex really means any kind of touching that leads to arousal," she says.
That doesn't mean you should be hooking up with strangers, though. Sure, there might be more animal attraction the first time, but it's tough to top a sexual encounter between two people who know just what it takes to stimulate each other's minds and bodies. The best sex is between loving partners in long-term relationships. To keep things spicy, take the opportunity to experiment together and expand your sexual comfort zones.
So why aren't most couples having great sex already? We don't need a doctor to tell us the trickiest part of the sexual slam-dunk—ladies take longer to climax and getting them there is a personal process. Fortunately, Dr. Jennifer has good advice for men making the attempt. "Every woman is different, so let her lead you in terms of what works for her," she says. "Know her anatomy and let her educate you!"
For a step-by-step guide to getting off with your partner, Dr. Jennifer's two-minute video "5 Tips for a Mutual Orgasm" is must viewing! Check it out:
What do YOU think is the secret to mutually satisfying sex?
11 responses to " Mutual Satisfaction"
Leave a reply
You must be logged in to post a comment.