"You truly changed my life, my outlook...and I am grateful!!"
Posted by Evan, 11 Sep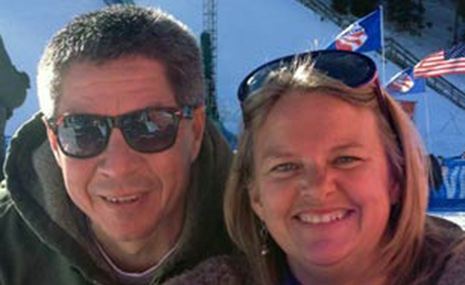 My dating client, Mary L., has been happily dating John since our sessions and came back to us with a grateful note. Let's see what she said.
"I've been thinking about our coaching so much lately!

Find your soulmate on InterracialDatingCentral

When we parted ways – I had been wooed and then experienced the amazing disappearing act of Robert – tall dark handsome Italian – who spun me up and left me cold. I was dating John (neighbor/dad) and George (rich/arrogant) and quite happy having 2 boyfriends that were interesting.

You coached me through the craziness of being wooed and dumped by Robert — and promised that 'he'd call again'. We virtually experienced labor pains getting me to a profile that we both liked. You coached me through flirting online – which landed me both of my 'dateables': John because I started a conversation about his Boston Terriers – and George because we both traveled too much.

And now, I have a great love. John became the light of my life. He chased me to Minnesota for 4th of July weekend last year and we've been together since. We I laugh about our Match experiences – his friends think he was searching for girls within walking distance – we only live a mile apart and had a 'Worlds Collide' party over the holidays because of all our mutual friends and acquaintances.  John says that I am exactly the person in my profile…and I'm cuter than my photos ever were.

I was a pretty sad sap when I was in the coaching process — I really had no great love stories to tell you from my past — and now, I have them, in spades. John texts me crazy wonderful love texts to start and end every day.  The roses are never from the grocery store…the Christmas presents were thoughtful and perfect.  And I am wrapped in his wonderful love.

And last week, out of the blue….Robert from chapter 1 of this crazy saga called me.  I proudly ignored the call (and the 2 more after that one) and prodded myself to write to you and thank you again for your fabulous coaching, amazing support, wisdom and honesty.

You truly changed my life, my outlook…and I am grateful!!" Mary L.
Evan Marc Katz is a dating coach who specializes in helping smart, strong, successful women understand and connect with men since 2003. Thousands of his clients have fallen in love, gotten married, started families, and found happiness – after only a few months of coaching. His latest dating book, "Why You're Still Single – Things Your Friends Would Tell You If You Promised Not to Get Mad", was a critical success. He also operates a popular blog, EvanMarcKatz.com, which serves as a one-stop shop for anyone trying to understand relationship dynamics. Combining the insight of Dr. Drew and the wit of Adam Carolla, Katz has answered hundreds of challenging and controversial questions with a unique combination of logic, experience, and empathy. Take Evan's dating quiz.
7 responses to ""You truly changed my life, my outlook...and I am grateful!!""
Leave a reply
You must be logged in to post a comment.