Zuckerberg and Chan welcome second daughter, August.
Posted by Ando, 29 Aug 17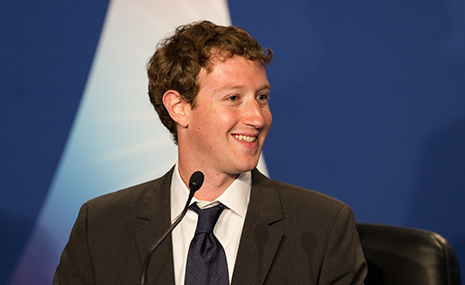 Credit: Frederic Legrand - COMEO / Shutterstock.com
"August Was Born" read Mark Zuckerberg's updated Facebook status. Turns out, the tech mogul and his wife, Pricilla Chan, just welcomed their second daughter on Monday. And this new beauty was named August. How cute!
Your perfect partner could be online right now...
What are you looking for?
Their 20-month-old daughter, Maxima "Max" is officially a 'big sister now'.
As is Zuckerberg's tradition, the picture of their growing family was accompanied by a lovely letter to his newborn. This is something he also wrote for Max was she was born.
"Your mom and I are so excited to see who you will become," read a sentence on the letter as Zuckerberg welcomed her into the world adding, "The world can be a serious place. That's why it's important to make time to go outside and play." He also told August to "take time to smell all the flowers and put all the leaves [she wants] in [her] bucket now".
The father of two shared his hopes and dreams for her second daughter. And as all parents wish, he hopes she is "a great sleeper" continuing, "And I hope even in your dreams you can feel how much we love you. Childhood is magical. You only get to be a child once, so don't spend it worrying too much about the future."
This second-time dad wished his daughter a life full of joy and love.
Before their daughter, Max, Chan had been having difficulties trying to conceive her. She also had three miscarriages before then.
Congrats! May she grow to be all you hope she will be.
Responses to "Zuckerberg and Chan welcome second daughter, August."
Be the first to leave a comment
You must be logged in to post a comment.