How To End An Online Relationship
Posted by Leticia, 17 Jan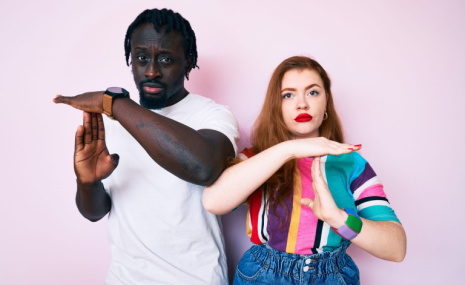 Ending any kind of relationship is very difficult.
Here are a few crafty ways to end an online relationship:
Find your soulmate on InterracialDatingCentral










You can text them and say exactly what you feel and think. Try to use respectful language without hurting his/her feelings.

Talking or discussing over the phone will give you the chance to listen to them as well. Or if you just want to have your say without hearing their thoughts, you could politely ask them at the beginning of the conversation to let you finish, and then try to end the conversation as politely as possible.

If it is a discussion, answer their questions as nicely and politely as possible. Make sure your answers are to the point without saying anything unnecessary.

You can start by remembering all the good times you had together (even in the online dating world) but then explain the reason you are ending the relationship.
Even though you are ending a relationship, you must remember that how you end it, represents who you are and how much you respect yourself and others. Even if they did something wrong, hurt you or left you no other choice but to end the relationship, you must always hold it together and say what you feel and think, with respect for yourself as well as the person you are talking to.
5 responses to "How To End An Online Relationship"
Leave a reply
You must be logged in to post a comment.