Women's Equality Day: Celebrating the day women got a voice!
Posted by James, 10 Aug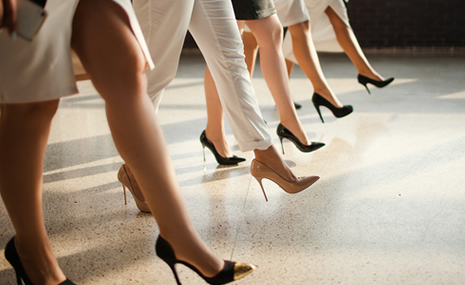 It all began with the passage of the 19th Amendment to the U.S. Constitution which granted women the right to vote. In 1979, August 26th was officially designated to be  Women's Equality Day by the U.S. Congress.
Before this passage, women in the U.S. and the world over were treated as second class citizens. They were denied most rights accorded to their male counterparts like the simple right to vote. Women in solidarity united to make sure that all rights and privileges are available to all citizens equally regardless of sex.
Find your soulmate on InterracialDatingCentral










So every 26th of August, women celebrate this day as a symbol and reminder of the continued fight for equal rights and the unique daily struggles that women face. It is through this democratic right to vote that today, women all over the world have a voice. And this year's theme is: "Generation Equality: Realizing women's rights for an equal future".
Much as women have achieved a lot through women right's activism, women still have a long way to go. Even with the  leaps that women have made in the last century, women around the world still face some professional obstacles, domestic violence which is a hindrance to their success and general well-being.
This is a day to remind us that the fight against gender discrimination is still on. The rights of women need to be advanced in all spheres of life: political, economic, social and cultural.
How do you celebrate Women's Equality Day?
Express gratitude to the women in your life
We all have hardworking women in our lives that we have depended and keep depending on their handwork. On this day, take the time to thank them for all the physical and emotional support they constantly do for others. Do something meaningful for that special woman in your life.
Support women-owned companies and organizations
Most women have to juggle being a mother as well as a business owner or a professional. Support a women-owned business by purchasing something online. There are also lots of non-profit organizations that continue to fight for women's rights. Make a donation.
Take the black and white challenge
Have you taken the black and white challenge on social media platforms that has been going on where women have been posting black and white glamour pics? It is all about women empowerment. So basically you post a flattering picture of yourself in black and white, tag another woman in a bid to promote female solidarity and support for one another in every way.
Well, if you have not accepted the challenge, this Women's Equality Day, participate in the challenge and tag other women. Every woman deserves to feel loved, to feel free and be supported in the pursuit off their dreams.
Throw a virtual girl's night happy hour
Women deserve to be celebrated. So on this day, round up the girls and have a drink with them on video chat. There are lots of platforms supporting all these. Celebrate with them over some wine and music. You deserve it.
Happy Women's Equality Day.
2 responses to "Women's Equality Day: Celebrating the day women got a voice!"
Leave a reply
You must be logged in to post a comment.