Which is the Sexiest Zodiac Sign
Posted by Wesley, 05 May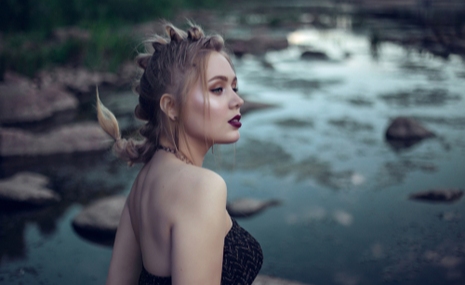 Are you looking for the sexiest zodiac sign just because you feel you are too hot and too sexy for some ordinary man or woman? Much as personality, nature, and nature determine or levels of sexy we cannot downplay the fact that some zodiac signs are much stronger than others. If you are a person who believes in the stars, then you are probably always checking to see what the stars have lined up for you when it comes to your dating life and most importantly, your sex life too.
Well, today, you are in luck. Read on as Love is All Colors brings you 3 of sexy horoscope signs to watch out for as well as how to handle them… when it comes to sex that is ;-)
Find your soulmate on InterracialDatingCentral










3 Most sexual astrological signs
What is the most sexual zodiac sign? Well, if you ask me, I will follow that with another question. What are you looking for? There are some horoscope signs that just ooze sexuality. Do you belong to one of these three that we are about to check out today? Well, let's begin with the third one and move up to the sexiest astrological sign.
Cancer (June 22 - July 22)
Most people will tell you that this is the third sexiest zodiac sign in astrology. Apparently these people are hard to pin down. They have a whacky sense of humor which is one of the sexy zodiac personality traits. Plus, they can be very deep.
Much as this sign is extremely erotic they are also extreme romantics. That said, do not expect a cancer woman to drop her panties just like that. She prefers commitment more than a one-night stand. But the moment she decides to plunge into a sexual relationship with you, there will be no reservations. What makes them one of the sexiest astrological sign is that they have an oral fixation and can turn herself inside out to make sure the sex is mind-blowing. Nothing is off the table with her.
The men, on the other hand, are nurtures and generous lovers. They love to make love. His old fashioned nature makes him sexy as he will take the lead and teach you phenomenal sex moves. People find cancer to be a sexy horoscope because they focus on pleasing the woman.
With a Cancer, sex is extremely emotional.
Leo (July 23 - August 23)
This is the second most sexual astrological signs. This is a sign of fire. A combination of bold and bright. They love to be in charge. So when you are asking why are Sagittarius so attractive, much as both of them are fire signs, remember Leos are better.
What makes us consider Leo the sexiest zodiac sign is that they are warm-hearted and you will be drawn by the charisma and charm they ooze. Plus, with a Leo, when it comes to matters regarding relationships and sex, you will for sure be the center of their world. And most people find this trait to be sexy. They also love to be the center of attention. This is why they know how to have a good time.
Leo women are very passionate and spontaneous. If you want a woman who is fiery in bed, she fits the cut perfectly. They love to be in control. So the favorite sex position for Leo women will be that of her on top. She wants to control the speed, the depth of the thrust, as well as the angle. She loves the attention so her body will be on display for you to feast your eyes on.
Leo men are born to lead, are confident, and love theatrics. They love attention to them just as much they love to give it to their women. They have a killer smile. And that smile is all you need to make you drop your panties. Leo men love adventure and they are very eager when it comes to trying out new things introduced by their partners.
Scorpio (October 24 - November 22)
What is the most sexual zodiac sign? And the winner is Sexy Scorpio. What's with craze and the association between Scorpios and sex? Well, it is universally known that they are sexy. Apparently, no one should even question this.
Why is Aquarius so attractive? I think the question here needs to be: Why are Scorpios so hot? What sexy zodiac personality traits make them take the lead here?
First off, they are very energetic and intense. They have a hunger and craving for sex that most zodiac signs can't match. And this is the main reason why we have ranked them as the number one on our sexy sign list.
If you have ever been in a relationship with a Scorpio, then I am sure you will back me up here. They have an irresistible and magnetic power of attraction. I am talking about the supernatural kind of magnetism. Apparently, even the ones we deem ugly, have the power to get people into bed whenever they want. All they need to do is look at you with their mojo-beam eyes and just say something… and there you are screaming in pleasure.
So really. Why are scorpions so hot?
To be honest, it's a mystery. And this mysterious aura surrounding them is what turns everyone on. One think that distinguishes the Scorpio from the other signs is that they love the kink. So you better bring out your creative, darkest sexual side.
The women are known for their heightened sexual desires that can be very consuming. She will go to whatever length to have her darkest sexual fantasies come to fulfillment on real life. They will plan on how to execute whatever fantasy they have. She loves to tease… working herself to 'near ecstasy' then leaving you both hanging on edge, anticipating hungrily for the consummation.
All this means that Scorpio women love to take the lead in their own fantasy role-play. So you better be ready to be the one being the sub or being whipped. Domination is what satisfied the core of her dark, intense, sexual desires. So if you are the person who moves with the flow, she will take you to a level of satisfaction you have never ever imagined. Sex toys, unusual positions, anal, anything taboo. Bring it on! For her, sex is all about crossing lines and breaking all boundaries.
As for the men, all they think about is sex… anywhere… anytime. The position doesn't matter to them. All this man cares about is to have a robust sexual experience. Much as he might not have a preferred sex position, he is obsessed with intense levels of arousal. And just like the women, Scorpio men love to tease with all that they have words, his lips, his fingers, and then … Just when you are almost crowning, they stop!
No position or practice is taboo - oral, anal, any kind of stimulation that will push him to edge is what he craves for. He is eager to cross whatever sexual boundaries you might erect for him.
Conclusion:
The thing is, much as we have hailed the Scorpios to be the sexiest zodiac sign in astrology, I believe that there are a lot of other things that usually come to play. Now, if you really think that the Scorpios are the sex gurus, find one and learn a thing or two from them. I don't believe in living the stereotypes. But have you ever thought to think that maybe all Scorpios are sexy because they believe that to be true about themselves? Well, step out of your comfort zone and try to be as adventurous as they are. It's time to break those boundaries.
Why are Sagittarius so attractive? Why are Aquarius so attractive? Find out why on other articles in our Horoscope and Sex section.
Responses to "Which is the Sexiest Zodiac Sign"
Be the first to leave a comment
You must be logged in to post a comment.