The reality of dating as a black woman on the Bachelorette
Posted by James, 04 Aug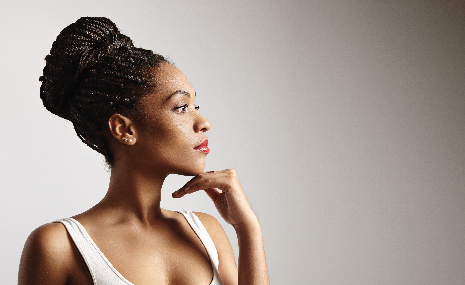 Well, I am sure it's no longer news that the lead chic on the Bachelorette this season is a black woman. Lawyer Rachel Lindsay aced it that's for sure. Well here are some of the things that came up on the show that portrays the realities of the dating world for black women.
"I am never going to go back!"
Find your soulmate on InterracialDatingCentral










Do you remember the first time Rachel met the first four of her suitors? Remember the line Dean (white) dropped on her? "I'm ready to go black and I'm never going to go back." Cheesy right? Well that was when it hit me. This is going to be one interesting show to watch. Already, even before the first episode, one of the would be suitors brings up the race issue?
Quite an impression he made. And the internet had a field day with this one. It's not the first time this phrase has been used but if you ask me, it was quite cheesy for Dean to use it. It brought to light just how much people fetishize and sexualize black people. And this kind of sexualization is something black women experience in the real dating world.
Rachel never brought a White boy home.
So, the show began with 31 suitors from different racial backgrounds. And the first question on people minds was whether America was ready for an interracial relationship on such a big show.
Rachel herself admitted that much as she had dated men outside her race, she never brought any home. So are the parents happy about her dating lots of white men on the show? Will a black woman take a white man home?
Rachel talked about the pressure she was feeling as a black woman on the Bachelorette. Whom does she please? The Black community for expecting her to choose her own or the people who were expecting the show to be more diverse and deliver an interracial couple in the end.
Then came Will. A black man declaring that he 'typically' used to date white women. This one got me off guard. Now, what was that even supposed to imply and he is on a show where there is only one woman, and she is black. Then came the excuse that where he grew up, there weren't many black girls around. And he didn't get that rose.
Well, there are so many people who won't even consider dating a black woman no matter how great a personality she has. They prefer the lighter skin I guess. Remember even Kanye once came under fire for his casting call where he specifically said he wanted multiracial women. This kind of discrimination on the basis of color is something black women have had to live with.
On many black men being sent home…
Well, people have also been on Rachel's case too. In fact, one of the contestants, Eric, became suspicious of Rachel for sending too many black contestants home. And he also pointed out that the white suitors were getting more one-on-one dates. So whose choice was this? Rachel's or the producers?
Today, black women are criticized for dating interracially. People call them sell-outs. Rachel admitted that she felt pressured by the black community to pick a black man. So if she decides to pick a white man in the end, it will be her choice to make. And I don't think it will have anything to do with his skin color.
Meeting the parents
Well, the pressure is always there. It's worse in the case of interracial relationships. You find yourself seeking approval from the family. We saw Rachel asking Bryan if his family will accept her.
Much as this is an entertainment kind of show, what Rachel has experienced this season is something most black women can relate to. These are the dating experiences of a typical black woman.
At least the inclusion of a black woman has put the black woman in the limelight. That black woman is worthy of men's affection. That the black woman is worth fighting for.
1 responses to "The reality of dating as a black woman on the Bachelorette"
Leave a reply
You must be logged in to post a comment.