Nick Jonas and Priyanka Chopra Finally Bring Their Baby Girl Home
Posted by Leticia, 14 Jun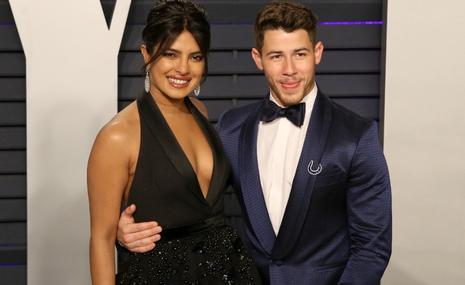 Nick Jonas and Priyanka Chopra are ecstatic that they can finally bring home their baby girl after she spent 100 days in the NICU Newborn Intensive Care Unit.
The couple welcomed their baby girl via surrogate 12 weeks earlier than expected. So they have finally been able to take her home and love every moment with Baby Malti.
Find your soulmate on InterracialDatingCentral










A source close to the couple said, "they couldn't be happier to have their little girl home with them. These past few months have been heart-wrenching, but both parents did not give up hope and remained optimistic."
Sources have confirmed that little Malti is adjusting to life at home, "she's still tiny, but catching up every day."
The Jonas brother and famous Indian actress expressed that they have wanted to start a family for a while. But their busy schedules got in the way and did not make it easy on them.
A source confessed about the model and actress, "she doesn't have any fertility issues preventing her from having a baby. She is 39 now, so it's not getting any easier."
The duo has already shown that they will be great parents and are trying to spend every moment with their baby girls as possible.
Nick and Priyanka took their baby home on mother's day, describing it as the "perfect Mother's Day gift."
The couple shared a photo on Instagram when they finally could take their baby girl home with a lengthy caption describing the last few months as being on a rollercoaster.
The famous actress then revealed to her fans that doctors had cleared her baby girl to return home with them after spending 100 days in the NICU.
"After 100 plus days in the NICU, our little girl is finally home. Every family's journey is unique and requires a certain level of faith," the caption wrote.
Responses to "Nick Jonas and Priyanka Chopra Finally Bring Their Baby Girl Home"
Be the first to leave a comment
You must be logged in to post a comment.