MLK Day - We Still Have a Dream to Fulfil
Posted by James, 10 Jan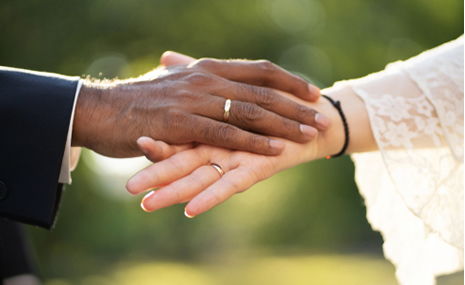 "In a truly integrated society, interracial marriage should be legal. This is not a true problem, since individuals marry, not races." That quote appeared in the January 1, 1960 issue of the Frontier Post. Those were the sentiments of Dr. Martin Luther King Jr on interracial marriage.
That quote goes on to highlight how "School integration has not led to an increase in such marriages."
Find your soulmate on InterracialDatingCentral










It's been more than half a century since Dr. Martin Luther King Jr. civil rights crusade for black Americans. Now, much as we have moved towards the right direction in trying to realize his dream, I think there is still much more that needs to be done for this dream to be fully actualized.
One thing we have to be grateful for is how a lot of people have made sacrifices and fought for the equality of civil rights. And because of their fight for just laws, they have opened doors for a lot of people to be able to love and marry whoever they want despite their differences in their races and cultures.
"I have a dream that my four little children will one day live in a nation where they will not be judged by the color of their skin but by the content of their character," was Dr. King's dream.
That is the main reason why we need to celebrate MLK Day. His dream may not have been fully realized because there are lots of places that people still get judged based on the color of their skin. But you know what, we need to be grateful that the likes of Dr. Martin Luther King Jr. fought the fight. Things are better now compared to then.
As an interracial community, one thing I would encourage you to do every day, not just on January, 17th on MLK Day, is to respect yourself, respect those around you and respect their differences. We need to all learn to appreciate the beauty and richness that diversity brings to our countries. We shouldn't pretend that there are no differences. Instead, we should acknowledge and embrace these differences that have made America a melting pot.
So, this year on MLK Day, let us raise our glasses to diversity, to the rise in interracial marriages, and the continued rise in mixed-race individuals who for sure, represent the diversity that our nations are.
1 responses to "MLK Day - We Still Have a Dream to Fulfil"
Leave a reply
You must be logged in to post a comment.