Michael B. Jordan and Lori Harvey break up after more than one year of dating
Posted by Leticia, 08 Jun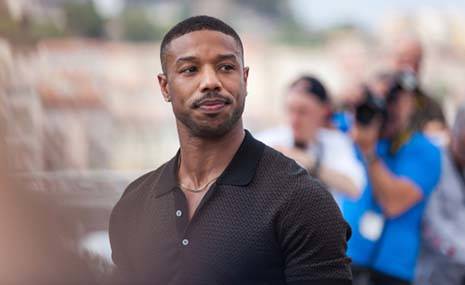 Shakira and Gerard Piqué aren't the only A-list couple who have gone their separate ways, as it's just been announced that Michael B. Jordan and Lori Harvey have also broken up! Say it ain't so!
A source reportedly told Entertainment Tonight that the 35-year-old Black Panther star and the 25-year-old model ended their relationship because they were at "different stages in their lives."
Find your soulmate on InterracialDatingCentral










"The two of them are trying to move on, but they're both heartbroken and upset," the source added.
This was echoed by another insider, who told People that "Michael and Lori are both completely heartbroken" and "still love each other."
"Michael matured a lot over the course of their relationship and was ready to commit for the long term," the insider continued.
"He let down his guard with her, opening up emotionally in a romantic relationship for the first time.
"They had great times together and brought out the best in each other."
Michael and Lori first started dating in November 2020, with the Creed actor being spotted in the model's hometown during Thanksgiving, which was a big hint that they were together. However, they didn't go Instagram official until January 2021.
Since then, they haven't been shy of expressing their love, with Jordan telling The Hollywood Reporter in December that he "finally found what love was." We think we might cry…
"When I was younger, I don't know if I could have handled the onslaught of opinions and being picked apart, and also being conscious of what the other person's going to go through. It takes a special person to deal with that," Jordan said at the time.
"There's a premeditated planning of staying out of the way [of the public eye] that sometimes kills spontaneity and intimacy.
"I wanted to take that away and give this the best chance it had, in this weird world that we live in, to be somewhat normal. Long story short, I think it's just the timing of everything. It was the right time for me."
Harvey also didn't hold back on her feelings when she appeared on The Real back in September…
"We just really balance each other," Harvey said at the time.
"I really do believe in the statement when they say, 'When you know you know.' And I think that really applies to our situation and we just have a really good time together."
It seems like the former couple have a lot of love for each other, so we wouldn't be surprised to hear that they got back together (in true Hollywood fashion) in the not-so-distant future!
2 responses to "Michael B. Jordan and Lori Harvey break up after more than one year of dating"
Leave a reply
You must be logged in to post a comment.