Kevin Hart steps down as Oscars 2019 host over "anti-gay" controversy
Posted by Robert, 08 Dec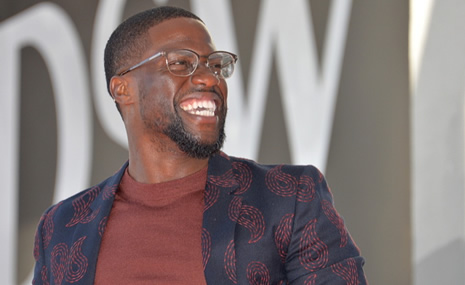 Photo credit: Featureflash Photo Agency / Shutterstock.com
The nominations haven't even been announced yet, but there's already drama surrounding the 2019 Oscars.
Find your soulmate on InterracialDatingCentral










Kevin Hart has reportedly stepped down as Oscars host, due to the Academy insisting that he apologize for some homophobic remarks he made in his past stand-up comedy routines, as well as on social media.
"So I just got a call from The Academy. That call basically said, 'Kevin, apologize for your tweets or we're going to have to move on and find another host," he explained to fans in a video.
The comedian has now passed on the Oscars hosting gig, so as not to be a "distraction" to the true stars of the show…
"I have made the choice to step down from hosting this year's Oscar's....this is because I do not want to be a distraction on a night that should be celebrated by so many amazing talented artists," he wrote on Twitter.
"I sincerely apologize to the LGBTQ community for my insensitive words from my past.
"I'm sorry that I hurt people... I am evolving and want to continue to do so. My goal is to bring people together not tear us apart.
"Much love & appreciation to the Academy. I hope we can meet again."
Kevin Hart also added that his anti-gay Tweets were the old him, and he and his comedy routines have moved on…
"The reason that I passed is I've addressed it several times. That's not the first time this has come up. I've addressed it," he explained.
"I've spoken on it. I've said where the rights and wrongs were. I've said who I am now versus who I was then. I've done it."
Do you think the Academy was right to insist on an apology? Do you think he would have made a good Oscars 2019 host? Who do you think should get the job now?
So many questions!
Responses to "Kevin Hart steps down as Oscars 2019 host over "anti-gay" controversy"
Be the first to leave a comment
You must be logged in to post a comment.