Jennifer Lopez Wants to Marry Ben Affleck ASAP
Posted by Leticia, 21 Jun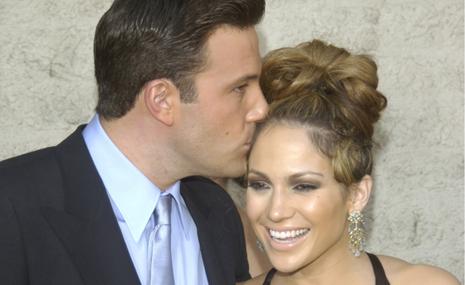 Jennifer Lopez has stated that she wants to marry Ben Affleck sooner rather than later and have a spectacular celebration.
Bennifer, the OG relationship of the 2000s, is getting closer to walking down the aisle!
Find your soulmate on InterracialDatingCentral










A source close to the couple revealed to Us Weekly, "Jennifer will tell you she's not in a rush to get married, but her friends think otherwise. The truth is that if Ben wanted to push the wedding forward as early as this summer, she'd be totally down with that." (Us Weekly).
The famous singer wants the formalities out of the way so she can marry Ben Affleck as soon as possible. She also intends to have a big spectacular wedding!
"She definitely wants a spectacular wedding at some point, and money won't be an object! They're both committed to making this work and taking all the steps necessary to respect each other's boundaries and learn from their mistakes the last time around," the source added. (Us Weekly).
Lopez and Affleck first met in 2002 on a movie set they were both starring in, and The Maid actress was still married to then-husband Cris Judd. In mid-2002, Jenny From The Block singer filed for divorce from Judd and began publicly dating Ben Affleck.
The Gone Girl actor proposed a few months after; however, the hot couple broke up just a few days before their wedding due to the excessive media attention.
19 years later, and here we are again (hopefully, they'll make it down the aisle this time!) Sources say the duo couldn't be happier together, and this is the perfect time for them in their lives!
Responses to "Jennifer Lopez Wants to Marry Ben Affleck ASAP"
Be the first to leave a comment
You must be logged in to post a comment.