How to Attract the Right Person
Posted by Genevive, 01 Apr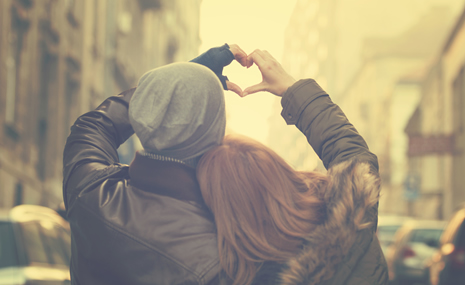 Online dating can be daunting for many people and just seen as a bit of fun for others.
Online dating can be daunting for many people and just seen as a bit of fun for others. With so many people using online dating as a means to attract a new partner, it's incredible how the majority get the process so wrong and give up so easily. It really isn't easy talking about yourself subjectively or even knowing where to start to attract love.
Find your soulmate on InterracialDatingCentral










Our Expert Genevieve Zawada, who is the CEO of Elect Club, Founder of Love Match Weekends, Reconnection Weekends and Love Train Dating is our leading International expert and Qualified Transformational Life, Relationship & Dating Coach, will guide you through the maze of online dating. Her easy approach and many happy couples over the 20+ years she has worked with people, are testimony to the dedication that she gives the industry as well as her many happy clients.
Our guide will give you step by step support to ensure that you make the best effort to attract the right person into your life. After all the law of attraction says you attract what you give off.
So let's start off by asking yourself the following questions and answering them really honestly.
Do you know what you are giving off?

Do you keep attracting the wrong type of person or the same type of person that isn't any good for you?

Would you like to have the relationship you deserve, with someone who knows how to make you happy and further more cares deeply about you and you do about them?

Do you want a balanced relationship, where there is a healthy amount of give and take?
This guide will cover the key areas to help you find the right person for you and ensure your success when dating online. One of the areas our guide looks at is choosing the right internet dating site for you. This alone can be a mine field as so many are springing up each week, often knowing what is the right one for you is the hardest choice. There is a wonderful practical section that will help you prepare your profile as well as get you ready for dating, ensuring your photo represents you well and doesn't fall into one of the many traps that so many find themselves in every day and wonder why they are attracting the wrong attention. Preparation is key and most people don't know where to start and then have to re-write their profile time and time again. After all you attract what you give off and knowing what your profile and photo is saying to others about you, is so important in attracting the right mate! All too often people switch off if the photo doesn't resonate with them. First date rules are handled with humor and there are some wonderful simple tricks to ensure someone will want to see you again. Would you know what to do with unwanted attention? Unfortunately with online dating you are laying yourself open to getting attention you would not usually attract on any other social media platform so some simple tips will help you navigate your way through if you are unfortunate enough to find yourself in this situation.
Importantly safety is covered in a very light hearted but poignant way to ensure you really ensure this journey is a happy and safe one. Genevieve will give you great practical steps to follow to ensure you not only get the date, but also you keep dating them to "happy ever after." Having fun dating, staying safe and ensuring you represent yourself well to attract the right person are the key messages that come from this guide. It's one of those wonderful "go to" guides that we know you will have by your side during the dating journey.
Happy Ever After is only a few hours away with this guide and the journey starts with you making that pro-active decision to invest in you and your future.
"Download Genevieve's complete online dating guide here ==> http://bit.ly/gurungo"
Genevieve Zawada has over 20 years' worth of experience in coaching, mentoring and putting relationships together. With all of this wealth of knowledge, Genevieve has dedicated her time to helping people find, build and improve romantic relationships.
Responses to "How to Attract the Right Person"
Be the first to leave a comment
You must be logged in to post a comment.