Happy Happiness Day
Posted by Leticia, 20 Mar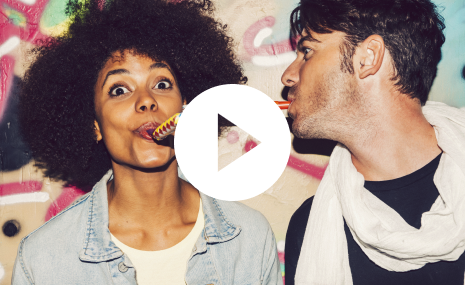 In a time when many thousands of people are in self-isolation or quarantine because of the COVID-19 (coronavirus), the International Day of Happiness couldn't have fallen at a better time. Now more than ever, we all know the importance of staying connected with people during this trying time in the safety of our homes.
And if I may point out, the theme this year, "Happier Together", kind of resonates with what this site is all about - making two people be 'happy together' in love. On top of that, the main aim of the theme is focusing on what we have in common, rather than what divides us. And that is what this interracial dating site is all about.
Find your soulmate on InterracialDatingCentral










In the spirit of sharing happiness, we have put together a video of happy couples that have found love on the site to inspire you to create and go for lasting happiness you deserve by connecting with other singles on the site. At the same time, it is very fulfilling to look at and admire some of the happy couples we have helped along the way. I am so proud to be part of their success in finding happiness with each other.
Happiness is important in the lives of people around the world and we are all in pursuit of happiness, even when we are searching for love. Everyone deserves to be happy. And life is easier when we are "happier together". Connect with other singles on the site and make life happier where you are, especially during these times when staying home is real. Spread happiness by telling someone on the site what you like about them. Ask someone how they are coping and how their day has been.
It is of utmost importance to share happiness! So if you too have found happiness on the site, feel free to share tips and your story on how you found love on the site.
Check out some of these beautiful couple couples who have found happiness on the site...
P.S. We understand that times are tough now. But for now, we want you all to keep connecting with one another. Take care, stay safe and hope to receive some great Success Stories from this challenging time.
Responses to "Happy Happiness Day"
Be the first to leave a comment
You must be logged in to post a comment.