Hailey Bieber talks about the "game changer" in her mental health battle in honor of Mental Health Awareness Month
Posted by Leticia, 06 Jun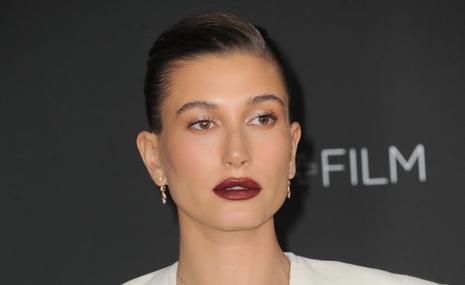 Hailey Bieber just got candid about her mental health, in honor of Mental Health Awareness Month.
The 25-year-old model has always been very open with her fans about her mental health; in particular how "toxic" social media can be, and how the negative online comments can affect her.
Find your soulmate on InterracialDatingCentral










And she once again went into a lot of detail about the things that help her in a video that she posted on her YouTube channel…
"There are several things I like to do to check in with myself," Hailey shared with her fans.
"One of those things being talk to somebody you trust."
We assume that one of those people is her husband, 28-year-old Peaches singer Justin Bieber; but the other is a therapist, who she admitted she has been seeing for the past four years…
"It's something that I felt not sure of in the beginning; but the more I've grown my relationship with my therapist, it has been such a game changer for me and it's a space where I feel really safe to be able to talk about what's going on in my mind, say things out loud and feel safe and not feel judged," she admitted, before opening up about some of the negative things she has to battle frequently…
"I'm somebody who struggles with people-pleasing and really wanting everybody to like me and caring a lot about what people have to say and what they think," she said.
Hailey previously discussed the impact of social media in an interview with Harper's Bazaar a few months ago, telling the mag that she makes a conscious decision to limit her time on social media for the sake of her mental health…
"There's so much going on, I had to give myself a break from looking at myself and other people, though," she said at the time.
"I had to start doing this thing where I don't go on Instagram Monday through Friday. If something needs to be posted, I have somebody who I work with who runs it for me. I had to remove myself," she added. (BTW, we think this is a great idea!)
She also mentioned how being on social media forced her to compare herself to other people (and it's true what they say; comparison is the thief of joy!) which she didn't like…
"Comparing myself to other people, getting compared to other people, feeling like I need to have this type of body in order to feel good about myself. It can be such a dark hole that you go down, and it happens so quickly and easily," she added in her April 2022 interview.
"With social media, you click on one thing, and you see another, and then you're in this weird rabbit hole, and you're putting yourself down."
She's not wrong!
But despite discussing the negative sides to social media, Hailey also spoke about some of the positives too, telling her fans on her YouTube channel that it was still a great way to "connect with people"…
"I think it's a really wonderful and beautiful tool to be able to connect with people," Mrs. Bieber added.
"There's a lot about it that I also do love and I'm just in a space where I'm trying to have the healthiest relationship with social media that I possibly can."
We're so grateful to Hailey for being so open about her mental health, and hope even more celebs will follow in her footsteps and do the same!
Responses to "Hailey Bieber talks about the "game changer" in her mental health battle in honor of Mental Health Awareness Month"
Be the first to leave a comment
You must be logged in to post a comment.