Full proof way to get over someone
Posted by Giovanni, 18 Apr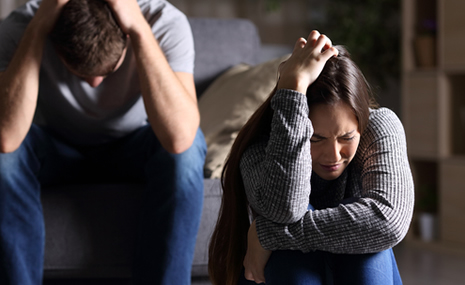 How to get over someone.
How to get over someone isn't something most people are good at. As we all know, breakups can be a b*tch. And I don't expect someone who has been in love and has invested their time to just forget the love.
Find your soulmate on InterracialDatingCentral










Growing up, falling in love for the first time is something most of us embrace. It the most beautiful thing that can ever happen to a person. Unfortunately, falling in love isn't as rosy as we would love it to be. Most of us are not lucky enough to fall in love once and marry our first love. We face breakups every now and then.
A lot of us struggle with breakups. And this is something that relationship experts write about all the time. We go to see shrinks so they can give us advice on how to deal with such harsh times. But is there a full proof to deal with this harsh reality? Can we move on faster than we normally do?
The first thing to go about dealing with a breakup is to accept the fact that the relationship is over. And this acceptance is something most of us have trouble with. How does someone expect me to accept that a relationship is over. How does one just accept that a relationship you invested in is over just like that? Its a bitter pill to swallow.
Allow yourself to grieve! Have a good cry. Ask yourself, where could I have gone wrong. Better yet ask yourself why you are breaking up with someone in the first place. Once you get to the place where you accept that the relationship is over, then and only then will you be able to truly move on.
Without acceptance, there is no moving on!
Acceptance is the first place. After that, you can grieve the demise of the relationship in a healthy way. Then and only then will you begin the process of getting over lost love.
No one has ever said it is easy. But their is only one way to go about it. And this is what allows us to really get over it. And no other healthy relationship can be built when one is still hang up on past love. Deal with those feelings actively.  It may take time but once you accept its over, you will eventually get over it in a healthy way.
Give yourself time to be on your own before jumping into the next relationship. Go have fun with your friends once the grieving is over. If you must party, then do it. If you have to pamper yourself, do it. Let lose and deal with all the hurt and betrayal best way you know how. Just allow yourself to feel great once again.
Remember, acceptance that the relationship is the beginning of how to get over someone.
1 responses to "Full proof way to get over someone"
Leave a reply
You must be logged in to post a comment.