Forever 21 finally apologize for putting white model in Black Panther sweater
Posted by Robert, 21 Dec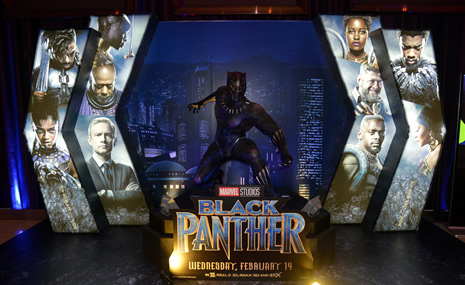 Photo credit: Sarunyu L / Shutterstock.com
They say all publicity is good publicity, but we don't think Forever 21's latest move did them any favors…
Find your soulmate on InterracialDatingCentral










The clothing company came under fire on social media for having a blonde, blue-eyed, white model pose in their Black Panther 'Wakanda Forever' sweater.
Here are just a few of the disgruntled Tweets:
@sanefacade "They got a super pale, blond, blue-eyed model in a Wakanda Forever sweater... [rolling on the floor laughing emojis] I wanna speak to your advertising department, @Forever21. Someone approved this and thought this was going to work."
@KyleMaurer  "how the hell @Forever21 putting Eminem Jr. in the Wakanda Forever sweater"
@WhoIsMarkPaul "Hey @Forever21, In What Universe Did You Think It Was Ok To Feature A White Model In Wakanda Gear? Granted, Chances Are You Knew It Wasn't Ok, But Still. As A Former #21Men Brand Specialist For The Company, I'm Highly Offended."
@FredTJoseph "Wakanda bullshit is this, @Forever21?"
Forever 21 have now deleted the Tweet which used the photos of the model in the sweater. They have also issued an official apology…
"Forever 21 takes feedback on our products and marketing extremely seriously," a spokesperson told E! News in a statement.
"We celebrate all superheroes with many different models of various ethnicities and apologize if the photo in question was offensive in any way."
Were you offended that Forever 21 didn't use a black model?
2 responses to "Forever 21 finally apologize for putting white model in Black Panther sweater"
Leave a reply
You must be logged in to post a comment.