Do some couples regret dating interracially?
Posted by James, 04 Aug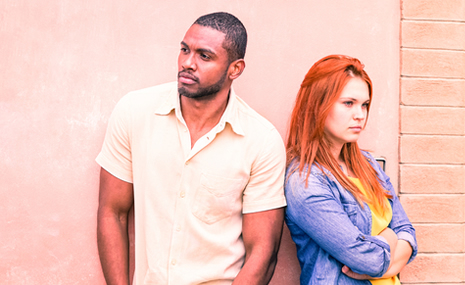 There are these interracial couples that walk around arm in arm, all smiles, looking into each others eyes … so in love and proud about interracial dating. Most of these couples are on celebrity red carpets beaming and proud of their interracial love, no matter how much we analyze or criticize them.
Much as the above mentioned group is bold about their relationships, there are those couples I have met that seem quite uncertain about dating outside their race. Such couples tend to avoid eye contact especially in communities that haven't accepted interracial dating.
Find your soulmate on InterracialDatingCentral










In the black community for example, you will meet most men and women in interracial relationships averting other blacks and wearing faces that show internal struggle. Some even appear to have this apologetic look on their faces which kinda baffles me. Is it fear? Regret?
I realize people have a choice, when it comes to dating that is. But if you find yourself questioning your interracial relationship, then its time you went back to the drawing board. Why get into a relationship that makes you uncomfortable?
For some, interracial dating isn't an easy thing. So don't do it for the wrong reasons. Do it for love and you will hold your head high; without a care in the world; like those celebrities dating interracially.
37 responses to "Do some couples regret dating interracially?"
Leave a reply
You must be logged in to post a comment.