Come Together
Posted by James, 13 Nov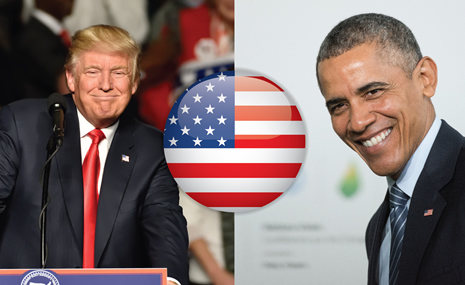 They say that every storm cloud has its silver lining, and the open, in-your-face racism we've seen since the inauguration of Donald Trump has felt like a Category 4. Tragedies like what happened in Charlottesville have no upside, of course, but the general climate of racial discord we've seen since Donald Trump took office has made it obvious that no, actually, we are not "past" racism. This is not a post-racial society, after all. And that realization is a good thing. Because if we all need to solve a problem, we all need to agree that there IS a problem.
When Barack Obama was President, it was really easy for white people to say, "Hey, racism is over. We've got a black man in the Oval Office. He was elected TWICE. So I don't want to hear about it."
Find your soulmate on InterracialDatingCentral










But the reality was, even then, racism never went anywhere. It was still here. It just got a lot bolder once Trump was elected. That may have come as a surprise to some people — may be a LOT of people — but it's good that they know now. Pretending it was gone actually does less to make it go away forever than dealing with it head-on, as we are today. The folks who didn't want to talk about this for the last eight years have gotten a wake-up call. They've realized we do need to talk about this. Turns out everything is not all right.
The issue of the NFL and the national anthem is actually one small part of it, but Trump got more players to take a stand by kneeling than Obama did — unintentionally, of course. He called out the NFL, and the players answered. They aren't the type to be intimidated, and they let him know that. We all know there are two sides to the anthem issue, and both are right in their own way. But that dust-up has got a lot of people, including me, saying the hate has gone too far. At the end of the day, we are all on the same side here. Whatever your race, wherever you stand on the actions of many police officers or paying tribute to our flag no matter what, you're an American first and foremost. We love our country and we want what's best for all of our citizens because we're in this together. It's time to remind each other of that.
Former Green Beret Nate Boyer is the one who advised Colin Kaepernick to kneel during the national anthem rather than stand or sit down if he wanted to protest the actions of an American institution like the police. Kaepernick took his advice. The kneeling was intended as a respectful compromise and protest, not a slap in the face of our nation's Armed Forces.
Boyer recently wrote an open letter to all of us saying, basically, calm down! He said it's time to stop competing all the time. Stop trying to be right and stop needing to make someone wrong. If you want to fix this — and we all do — you need to remember that we're on the same team. It's time to put aside the politics. It's time to love one another and get things done because if we can just do that, we can accomplish anything. That's how we got to the moon, beat the Russians and built computers the size of a playing card.
Love across lines… That's what interracial dating is all about, right? One of the many amazing things about interracial love is that it brings together the family and friends, the people who don't have enough good conversations with people of other races — not on the reg. Oftentimes if two people respectfully disagree, a good conversation makes both people better understand the other's point of view. Realizing that your son/daughter/sibling is with someone really cool of another ethnicity is a great way to bridge these gaps. Suddenly "them" is also "us," and things get more complicated — in a good way.
People like Boyer are looking at the situation as it is now and saying, "this is crazy." There have always been racial tensions, but who is going to win in a fight like this? There are no winners. And that's obvious, all of a sudden. White people are seeing that we weren't overreacting — there is plenty of real nastiness out there — and black people just want them to stop ignoring what's going on and agree that we gotta do something, together.
What we need right now, as a nation, is to be united. As Nate Boyer says, you have to really love America to risk your life for it. To be fully behind our Armed Forces, to pay proper tribute to their sacrifice, we can't be divided and bickering, as much enemies to one another as our soldiers are to the country's adversaries. They defend ALL of us and our rights as citizens. Everyone can agree that honoring them is the right thing to do. But just because America is great doesn't mean that it's perfect. Let's stop fighting amongst ourselves and work together to address the problems with our country. If we can start doing that, then everyone will happily stand with pride for the national anthem.
That's the great thing about where we are, as we close out 2017. I'm seeing folks on both sides stunned by how ridiculous this is getting, and how far things are straying from our values. The time is now to reach out, remember that we have more in common than we don't, and make lemonade out of lemons. Let's come together, y'all.
Thanks, Trump! You've opened some eyes, and strangely enough, that's exactly what we needed.
27 responses to "Come Together"
Leave a reply
You must be logged in to post a comment.