Check Out How These Powerful Photos Are Defying Racial Stereotypes
Posted by Ando, 20 May 17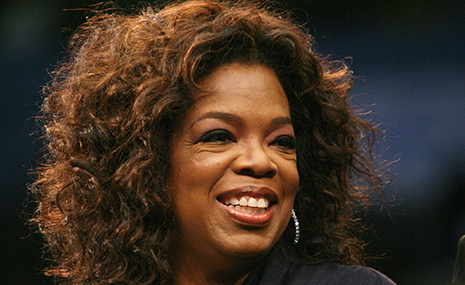 Credits: Shutterstock
"Let's Talk About Race" is an insightful photo essay which was published on The Oprah Magazine's (O) May issue. And the essay is confronting racial stereotypes in a profound way.
Your perfect partner could be online right now...
What are you looking for?
The photos are amazing, to say the least. They are a depiction of 'reversed' stereotyped roles. In the three pictures, you see women and girls of color playing the role of 'master' and white women in the 'slave' role.
Going by stereotypes, White is always seen as superior. This was even proved by the comments people made on a viral video of Professor Robin E. Kelly, where people automatically assumed that his Asian wife was the nanny.
In one of the pictures, we see a group of Asian women getting their nails done by White women – a role stereotypically 'meant' for Asian women. Another shows a little white girl shopping for black dolls at a toy store. The last one shows a White maid tending to a polished Latino woman on phone.
These three pictures make a powerful statement about race and power among women. Photo series by @MrCHRIS_BUCK. @O_Magazine @Oprah pic.twitter.com/nnbwDruJFO

— Alex M. Johnson (@AMJ_AlexJohnson) May 20, 2017
In a statement to the Huffington Post, Lucy Kaylin, O's editor-in-chief who was in charge of the production of the magazine's 'Race Issue' said:
"The story grew out of a big ideas meeting we had with Oprah; it was a topic on all of our minds and she was eager for us to tackle it.

The main thing we wanted to do was deal with the elephant in the room — that race is a thorny issue in our culture, and tensions are on the rise. So let's do our part to get an honest, compassionate conversation going, in which people feel heard and we all learn something — especially how we can all do better and move forward. Boldly, with open hearts and minds."
These photos are a great challenge to racial stereotypes. They are an eye-opener and a challenge to all of us to re-examine societal destructive stereotypes about race, class and power. The photos bring to light how people view women of color.
Photographer, Chris Buck, who assisted in bringing Oprah's vision for the issue to life said producing these photos felt right. He sees Oprah as the best person to explore the issue of race. Buck told the Huffington Post:
"The fact that they're coming from O, The Oprah Magazine was part of the real allure for me. Oprah is someone who both white women and black women connect and relate to and she's in a unique place to talk about race in this country because she has a strong and loyal audience among all demographics of women. I knew that there was a vision to raise questions [about race] without being heavy-handed or mean-spirited.

That's the way in which I approached the execution and helped them to create the images."
Being white, Buck admitted that producing these pictures made him question his own ideas about race. The photos are meant to start a healthy conversation and how we portray it.
Buck said:
"For white people like me, we need to understand just because we're talking about race doesn't mean fingers are being pointed at us.

To me what's great is that it's made conversation. I want people of color and white people to be able to have a dialogue. I don't want white people to feel like they're being talked at or black people to feel like they're being shut down either.

All parties need to feel welcome at the table in this discussion," he added, "that's how we move forward and to me, at their best, that's what these pictures can do."
What do you think? Let's start the conversation here…
Responses to "Check Out How These Powerful Photos Are Defying Racial Stereotypes"
Be the first to leave a comment
You must be logged in to post a comment.