Zendaya Pregnancy Rumors?!
Posted by Leticia, 04 Aug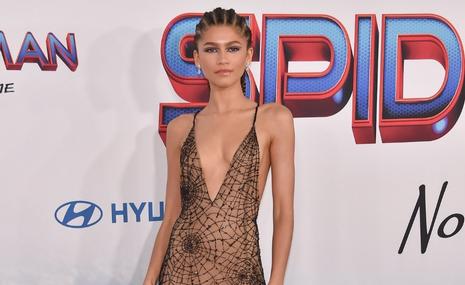 Zendaya has responded to the internet's pregnancy rumours over the past few weeks.
A couple of TikTok videos went viral showing the famous Euphoria actress was expecting a baby with her boyfriend, Tom Holland.
Find your soulmate on InterracialDatingCentral










Zendaya couldn't keep quiet about this, and she issued a rare statement on her Instagram story, saying, "See now, this is why I stay off Twitter. Just making stuff up for no reason weekly. Anyway, back to filming..."
One of the videos that went viral was shared by TikTok user @robairesbussy. It includes a photoshopped picture of the actress with a baby bump and walking with Holland, with the text on the video saying, "WAIT SINCE WHEN WAS ZENDAYA PREGNANT." The caption nods that the video is a prank using #joke.
Ryan Roberts, another TikTok user, shared the other viral video of the fake news. It portrayed an image of Zendaya gasping at a picture of a sonogram. At the end of the clip, a 'dancing' Kris Jenner pops out with the text, "YOU JUST GOT KRISSED...SEND THIS TO YOUR FRIENDS TO #KRIS THEM!!"
After the statement Zendaya made about the rumors, a few other users told Ryan Roberts that Zendaya was angry at him. He responded with, "I've been noticed."
Responses to "Zendaya Pregnancy Rumors?!"
Be the first to leave a comment
You must be logged in to post a comment.