Where to go if you're into online female chatting
Posted by James, 10 Mar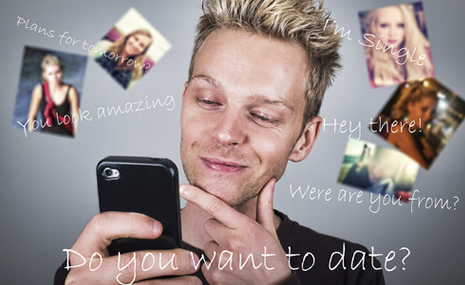 Today, online chatting is the in thing. And most websites are offering features where people can communicate in a faster and instant way. This is great as it really saves one time. You don't have to sit and wait for weeks for someone to reply to your message. If they don't reply to your chat immediately and they are online, then you get the message loud and clear… They are just not that into you.
So with all these platforms, one might ask? Where is the best place for men to go to chat with women?
Find your soulmate on InterracialDatingCentral










There are so many free chat rooms that online dating offers. However, I always discourage people to use the chatrooms that have no registration. This is always for one's own safety as no registration means you are on your own.
But one of the best places to start if you want to meet great women to chat with is on a reputable online dating website. And I will have you know that the registration is usually free and very fast.
Now if you really want to be able to utilize the chat feature to chat with women, then you need to upgrade your membership once you register. Choose a membership that gives you access to live chat.
Here are a few things to consider if you want to have success with online female chatting…
1. Get your profile right
The thing that really speaks about a person is their dating profile. Get it right. Take a great picture and also don't ignore the about you section. Write things that speak about you. Do not forget to include your hobbies and interests. These are the ones that will prompt women to approach you, especially if you have similar interests with a potential mate.
2. Go through the women's profiles
If you find a profile that you like, read through it. This will assist you in picking out great opening lines that will strike and maintain a good chat conversation.
3. Be proactive
Don't just sit there, do something. Start a conversation. You can do this by mentioning a hobby the woman has listed or paying her a great compliment. Don't be coy about the compliments. Try being more specific and don't make it sexual. This really puts most high-value women off.
4. Timing is everything
The best time to talk to women online is to do it in the evening… preferably between 9 pm and 11 pm. Surveys have shown that during this hour, the women are more relaxed, hence more responsive.
5. Ask questions.
Women like it when men take an interest in them. And the only way to do this is by asking meaningful questions about the woman. Again, the way to go about it is to use her profile as a guide to asking these questions.. Ask open-ended questions that elicit responses with longer conversations. Focus on her as opposed to yourself
6. Respond promptly
Don't be the kind of guy who starts a conversation with a woman he likes then disappears. Make sure you respond immediately if you want to maintain your online chemistry.
Remember, if you are looking for love, then once you have that online chemistry, ask the girl on a real date. Hope you will also have that great offline chemistry.
Responses to "Where to go if you're into online female chatting"
Be the first to leave a comment
You must be logged in to post a comment.