"We did it!" – Jennifer Lopez and Ben Affleck officially get married in Las Vegas!
Posted by Leticia, 19 Jul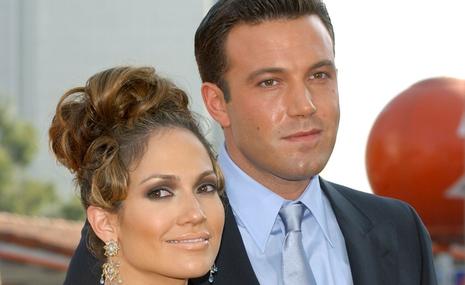 Huge congratulations to Jennifer Lopez and Ben Affleck – aka the new Mr and Mrs Affleck – as they have officially tied the knot!
Wow – we didn't expect this to happen so soon!
Find your soulmate on InterracialDatingCentral










The 52-year-old On My Way singer and the 49-year-old Deep Water actor reportedly stood in line for their marriage license (along with the regular folk) on Saturday, July 16th, and got officially married at the late-night drive-through Little White Wedding Chapel in Las Vegas!
"We did it," J-Lo titled her latest On The JLo newsletter, which contained more details about her and her now husband's special day!
"Love is beautiful. Love is kind. And it turns out love is patient. Twenty years patient," she continued.
"Stick around long enough and maybe you'll find the best moment of your life in a drive through in Las Vegas at 12:30 in the morning in the tunnel of love drive through with your kids and the one you'll spend forever with."
Aww!
"So with the best witnesses you could ever imagine, a dress from an old movie and a jacket from Ben's closet, we read our own vows in the little chapel and gave one another the rings we'll wear for the rest of our lives," she continued.
"They even had Bluetooth for a (short) march down the aisle. But in the end it was the best possible wedding we could have imagined.
"One we dreamed of long ago and one made real (in the eyes of the state, Las Vegas, a pink convertible and one another) at very, very long last."
She also specifically thanked the Little White Wedding Chapel "for letting me use the break room to change while Ben changed in the men's room," before going into more detail about her wedding dresses.
Yes we said dresses plural, as the bride seemingly wore not one but two dresses for the nuptials…
One of the dresses was a stunning lace off-the-shoulder wedding dress by Zuhair Murad, while the other was something the Hustlers star said she had in her closet for a while, with nowhere to wear it. Until now…
"I've had this dress for so many years, and I've just been saving it, saving it, saving it, and now I'm wearing it on my wedding day," she can be heard saying in a video clip which was shared to On the JLo newsletter, as well as on hairdresser Chris Appleton's Instagram page.
So what else do we know about the ceremony? According to People, a source said that it was "super, super small," and Jennifer's "mom and kids were there," although it doesn't look like Ben's three children, Violet, Seraphina, and Samuel, who he shares with ex Jennifer Garner, were in attendance.
"They just wanted to be married so they got married," the source added.
Congratulations again to the newlyweds!
Responses to ""We did it!" – Jennifer Lopez and Ben Affleck officially get married in Las Vegas!"
Be the first to leave a comment
You must be logged in to post a comment.