Tributes pour in for 41-year-old basketball legend Kobe Bryant, who was killed in a helicopter crash
Posted by James, 27 Jan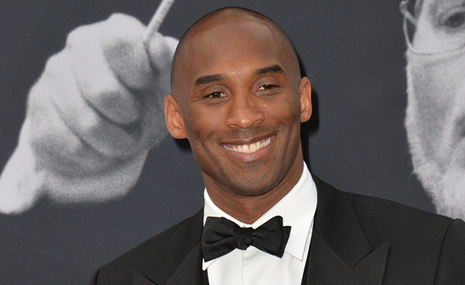 Photo credit: Featureflash Photo Agency / Shutterstock.com
Tributes are pouring in for basketball legend Kobe Bryant, who was tragically killed in a helicopter crash yesterday. The 41-year-old 5-time NBA champion was one of nine people who died in a helicopter crash in Calabasas, California. His 13-year-old daughter Gianna, was also one of the victims.
Find your soulmate on InterracialDatingCentral










The exact cause of the crash is currently unknown, although it's likely that poor weather conditions played a part in it. Fog forced local police to ground their own helicopters.
Coroners have yet to officially identify the victims, but according to reports, John Altobelli, coach of the Orange Coast College baseball team, along with his wife Keri and their 13-year-old daughter Alyssa, were among the victims. Christina Mauser, a basketball coach at Gianna's school, was also killed in the crash, according to her husband's Facebook page.
NBA Commissioner Adam Silver issued a statement to address the "tragic passing" of Kobe Bryant and the other helicopter crash victims.
"The NBA family is devastated by the tragic passing of Kobe Bryant and his daughter, Gianna," the statement began.
"For 20 seasons, Kobe showed us what is possible when remarkable talent blends with an absolute devotion to winning. He was one of the most extraordinary players in the history of our game with accomplishments that are legendary: five NBA championships, an NBA MVP award, 18 NBA All-Star selections, and two Olympic gold medals.
"But he will be remembered most for inspiring people around the world to pick up a basketball and compete to the very best of their ability. He was generous with the wisdom he acquired and saw it as his mission to share it with future generations of players, taking special delight in passing down his love of the game to Gianna.
"We send our heartfelt condolences to his wife, Vanessa, and their family, the Lakers organization and the entire sports world."
Kobe Bryant was also remembered at the Grammy Awards which took place at the Staples Center last night.
"We're all feeling crazy sadness right now," said Grammys host Alicia Keys. "Because earlier today Los Angeles, America and the whole wide world lost a hero. We're literally standing here heartbroken in the house that Kobe Bryant built."
Shaquille O'Neal was just one of many basketball stars who issued heartfelt tributes to Kobe Bryant and his family…
"Kobe was so much more than an athlete, he was a family man. That was what we had most in common. We love our families," he wrote on Instagram.
"Whenever we got together I would hug his children like they were my own and he would embrace my kids like they were his.
"His baby girl Gianna was born on the same day as my youngest daughter Me'Arah. I miss you already brother. This is truly unbelievable.
"Everyone please keep the Bryant's in your prayers.
R.I.P"
Social media was understandably full of messages from friends, family, fans, and famous faces. Barack Obama, John Legend, Reese Witherspoon, Ellen DeGeneres, Jimmy Kimmel, and Taylor Swift are just a few of the many A-listers who paid tribute to the basketball legend.
Our thoughts are with the families and friends of all of the victims.
1 responses to "Tributes pour in for 41-year-old basketball legend Kobe Bryant, who was killed in a helicopter crash"
Leave a reply
You must be logged in to post a comment.