Trevor Noah and Minka Kelly Break Up - Again
Posted by Leticia, 07 Jun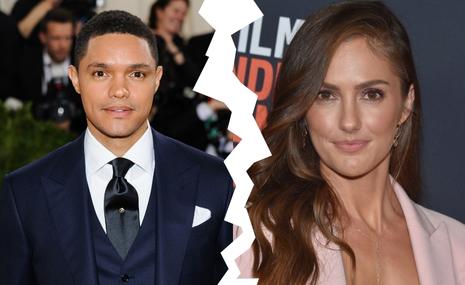 Sources say this is the final breakup, and it is really over between the two.
The couple had previously broken up and got back together. Trevor Noah and ex-girlfriend Minka Kelly have broken up again and have gone their separate ways for the final time.
Find your soulmate on InterracialDatingCentral










People have started debating why the couple has broken up, and it seems like Minka Kelly has "had enough." An insider shares that the couple felt like they were going in circles and repeatedly ending up in the same place.
Sources say that Trevor Noah is back on the dating scene, and people believe he is already dating someone!
Trevor Noah and Minka Kelly confirmed the relationship to the public in August 2020. A source close to the couple stated that they had already been dating for months! They had even moved in together, and things started getting serious.
Both Trevor Noah and Minka Kelly tried to keep their relationship private, but paparazzi occasionally spot the duo on date nights. In January 2021, the couple was spotted on a date, and viewers said they looked "very much in love."
But in May of 2021, rumors spread that the duo had split up. But they weren't ready to give up on their relationship. A week later, they were seen vacationing in St. Barts.
"They are hopeful things will work out and are seeing where it goes," a source close to the couple told E! News.
Nothing confirmed their reconciliation until December 2021 and January 2022, when the pair posted pictures of their trip to South Africa.
The couple has recently broken up again. However, both parties have not given a statement to the media regarding their breakup.
Responses to "Trevor Noah and Minka Kelly Break Up - Again"
Be the first to leave a comment
You must be logged in to post a comment.