Top 10 Ideas for Long Distance Relationship Gifts for This Valentine's Day!
Posted by James, 06 Feb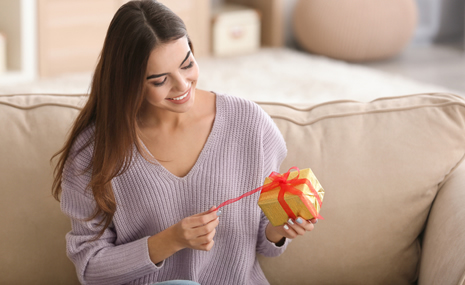 Searching for the perfect long distance relationship gifts for this Valentine's day? With Valentine's Day approaching fast, everyone is planning to make the day special for their significant other. Trust me, it will be tougher when you and your partner are apart physically and Valentine's Day may not be quite as awesome as it should be. There is no reason why you can't celebrate just because you can't see your partner on that day. You can still make him or her feel really loved with these long distance relationship gift ideas for boyfriend or girlfriend.
Read this and find the ones recommended by Love is All Colors…
Find your soulmate on InterracialDatingCentral










Say I love you with these memorable long distance relationship gifts
In a long distance relationship, you might miss out on doing the little things other couples regularly do like taking a stroll, cuddling on the couch and seeing a movie, among others.
Before you explore the ideas below, it is important that you consider what your partner loves or wishes to have, either subtly mentioned or otherwise. That should be the first thing you should get because they will definitely value the gift much more than any suggestions on articles. However, if you are clueless (like me), please knock yourself out with these long distance relationship gifts DIY guys and girls will value and love deeply.
Handwritten love notes and letters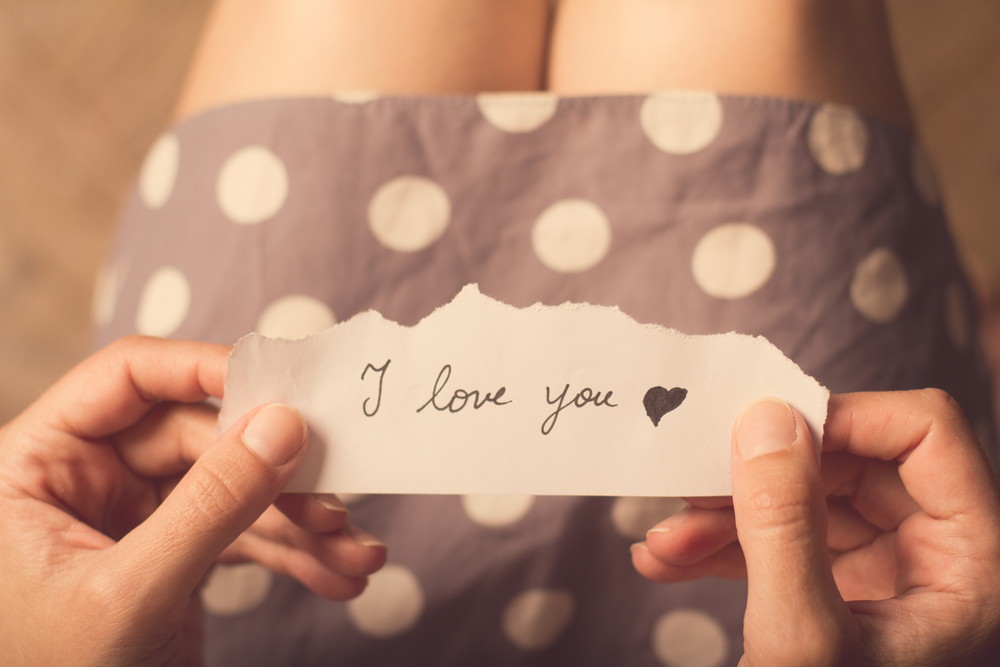 People say romance is dead but I beg to differ. Go old school a little and write a letter each day leading to Valentine's Day. Everyone will love getting mail especially if they are not junk mail or bills.
Make them personal and deep by writing something like a hundred and one reasons that made you fall in love with them. This is your golden chance to demonstrate your love and attention to your partner. You can write about the experiences that made you both laugh together (which he or she may have probably forgotten!) and reminisce about the good times. This particular one is one of the most personal long distance relationship gifts DIY ladies love. And this costs almost nothing.
Book a spa session for her and a tech gift for him
This luxury-packed long distance gift of a spa session will go down well with the ladies. You can give your lady a treat she will always remember by booking a spa session for her, complete with all options like aromatic massages, herbal steaming, facials, skin scrubs among others. Indulging in a luxurious treatment will make her feel pampered and definitely ease stress in her mind, body, and soul. And when she remembers that wonderful experience she has had, your name will definitely be tied to it.
One of the best long distance relationship gifts for guys is to order a tech gift. Most guys are obsessed with technological gadgets. Giving them one as a gift will definitely make them happy. There are lots of options to pick from based on your pocket size. Some include headphones, games, hand warmers, wrist watches, and Bluetooth speakers. These are among a few of the long distance relationship gifts tech guys will get excited about. You can also read this article and see more Valentines gifts for him 2019 ideas.
Video call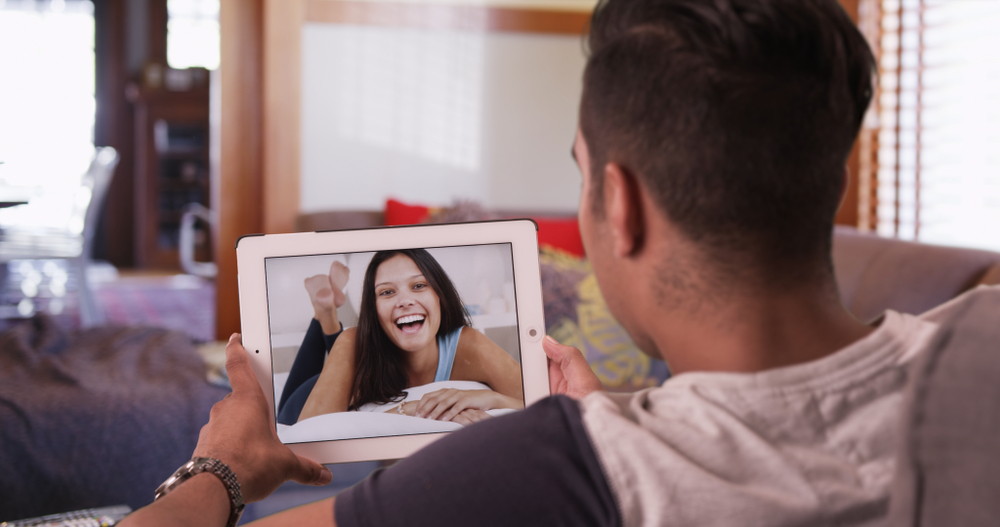 Technology in our age has made it possible to still see your significant other face-to-face, even if it is not going to be physically. You have absolutely got to Skype or use any other platforms that support video calling. You can schedule a time when both of you can do something together. You can plan for a candlelit dinner where both of you can eat at the same time. You can both dress up the same way you would if you were on a real date.
While it may be difficult to schedule, it is important that you incorporate the time differences that might exist between the two of you. Video calling is much more personal than simply texting or chatting. You can still spend the day together, only virtually. It almost feels like both of you are together in the same room.
Custom made gift just for the two of you
Go beyond the regular chocolates and flowers and give your partner a custom made gift that is specifical for the two of you. You can even make it yourself. A long distance themed gift can be so thoughtful. Some of the examples include long distance themed mugs, watches, tee-shirts, pillowcases among others.
Ever thought of sending a long distance relationship gifts pillow that has a custom message to your boyfriend or girlfriend? I think you should try this one. Consider writing something personal on the pillows that she will cherish every time she cuddles the pillow or sleeps.
Have a movie marathon
For the movie lovers in the house, you can still make Valentine's Day fun and enjoy a movie marathon date with your partner. You can select movies beforehand so that they are available to both of you and you can watch them at the same time. You can select from different genres and still have a romantic night. For the mood, stick to romantic, comedy or action and ditch the horror flicks. These are great long distance relationship gifts for boyfriend and girlfriend to enjoy together.
Plan a surprise trip for your partner
Increased transport fares and exorbitant flight tickets may be the reason your girl is holed up in her room. You can plan ahead and give your partner a surprise trip and make amazing memories with them on the most romantic day of the year. Get the map, search for amazing holiday destinations, book flights, and hotels.
You can't really make this a surprise unless you know her friends who can guarantee her availability. If you aren't sure, how about coming clean about your plans to visit. This will give them something to look forward to instead of them staying indoors all weekend. She will definitely love a change of scenery that comes at no cost?!
Give them a blank check
It is important to remember that love does not exist for only a day. It needs to be celebrated even after V-Day. In the same vein, no law says that Valentine's Day must only be celebrated on the 14th of February. How about gifting her a blank check for the next time you will get to see each other? This means that your Valentine's Day will be postponed to a much later date when he or she will be present to enjoy it. While this may be off-season, it will be a day that will not be quick to forget.
The day is one that should be packed with surprises all through. If you know their schedule, make sure that a surprise awaits them wherever they go. You can enlist the help of their friends and colleagues to help you pull that off. This will overcompensate for you not being around to celebrate Valentine's Day.
Create a romantic collage of your pictures and talk about it
Valentine's Day can be romantic even if your purse is not fat. Some gifts, no matter how simple, have the capacity to speak to elicit romantic and lasting emotions within your partner. You can put together a bunch of cute pictures of both of you with his or her favorite song playing in the background.
This long distance relationship gift is simple, yet very sentimental. You can add in a few love notes that are personal to you both on each picture.
Make use of serenade services
When the distance becomes a barrier to giving your partner a treat that will be memorable, you can contact a company to serenade your partner. As a long distance relationship gift, this will be an unexpected but pleasant surprise.
The thing is, music says "I love you" better than words ever could.
There are many companies that specialize in making every occasion special. These companies are always open to helping you deliver such great long distance relationship gifts for boyfriend and girlfriend. All you need to do is select a song and your special someone will be serenaded at the location of your choice.
Give your partner the ultimate surprise of your presence
I guess the greatest gift you can give your partner is the gift of your presence especially on a day like this. Making a trip to the exact location they are will surely trump all other gifts by a great margin. I can just imagine the look on her face when you show up at her front door. You could deliver all the surprises in the world but it cannot be compared to the sight of you showing up with some cheap wine and chocolates.
Of course, to pull this off, you have to double-check subtly with them to know where they will be. You do not want to go through all this trouble only to discover that he or she will be tied down at a work event all day!
Final notes
Choosing the right gift may not be as easy as you think. You would need to consider the interests, hobbies, and taste of your partner. Give these long distance gift ideas your personal twist and put together a gift that will be meaningful and that will convey your true feelings to your partner.
According to Tyler Turk, Valentine's Day is all about celebrating and appreciating the love that exists between the two of you. It is important to remember that every single day is worth celebrating. While you may not have the Valentine's Day of your dreams, you can still make it worthwhile for both you and your partner. Never have the mindset that your gift will not be good enough. Remember, it is the thought that does count.
Follow the link and read the DIY fun gifts for your do it yourselfer beau!
1 responses to "Top 10 Ideas for Long Distance Relationship Gifts for This Valentine's Day!"
Leave a reply
You must be logged in to post a comment.