THIS is the Greatest and Unexpected Online Dating Deal-Breaker
Posted by James, 01 Feb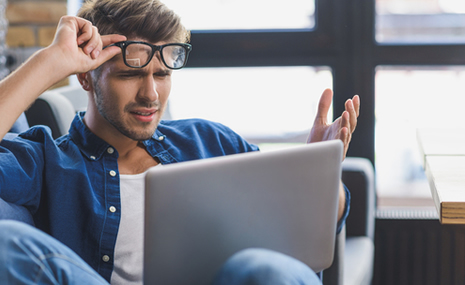 Apparently, the biggest online dating deal breaker isn't you not having a profile photo or having a picture of you and your ex. You wanna know what might really be screwing your chances online?
...BAD SPELLING AND GRAMMAR!
Find your soulmate on InterracialDatingCentral










This is according to a study done by Zoosk where 72% of the 9,000 people surveyed said bad grammar and spelling turned them off. Apparently, potential mates automatically dump you in their 'do not date' heap.
Surprising as it sounds, based on the survey, most online daters tune out when they receive a poorly written message. Why? Because people see grammatical and spelling mistakes as a sign of laziness and effortlessness on the part of the prospective mate.
Closer culprits to poor grammar are abbreviations and pop culture phrases like 'YOLO' (you only live once). These lowered response rate by 47%. If you ask me, abbreviations is a real depiction of laziness.
But all is not lost. 93% of the surveyed sample said a simple full-stop at the end of ones sentences can do the trick. Apparently it gives the impression of one being more attractive. Using exclamation mark in the first message also garnered great points in terms of response rate. More often than not, those who use exclamation makes received 10% more responses than those who shied away from them.
So stop with the 'How ru. D'yu wna chat' and YOLOs or using 'then' in place of 'than'. If you want more success online, stop with the abbrv., use more '!!!' and polish your English.
Responses to "THIS is the Greatest and Unexpected Online Dating Deal-Breaker"
Be the first to leave a comment
You must be logged in to post a comment.