The Spice Girls not happy with Mel B for revealing she "had a fling" with Geri
Posted by Liam, 27 Mar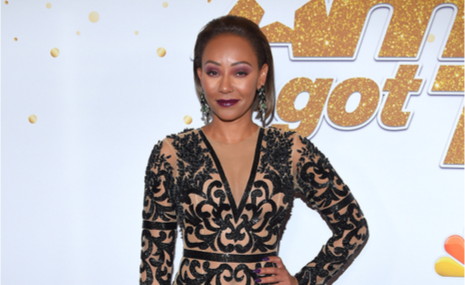 Photo credit: DFree / Shutterstock.com
Hardly anything surprises us anymore – especially when it comes to Mel B and her wild child past.
Your perfect partner could be online right now...
What are you looking for?
However, even we were a little bit shocked when Scary Spice revealed that she once "had a fling" with former Spice Girl Geri Halliwell (although she goes by her married name Geri Horner now) back in the day...
"It just happened and we just giggled at it and that was it," she told Piers Morgan as she was being interviewed for Piers Morgan Life Stories…
She also added that Geri aka Ginger Spice had "great boobs" – nothing we didn't know already.
"We were best friends. It just happened," she continued, before later telling Piers Morgan that she regretted telling him about the incident…
"She is going to hate me for this because she is all posh in her country house and her husband, but it's a fact," she concluded, referencing F1 boss Christian Horner, who Geri married in 2015.
And it appears that she was right, as Geri was apparently distraught by Mel B's confession.
According to The Daily Mail, Mel B "made a frantic call to Geri amid claims the confession upset her husband Christian Horner."
Multiple sources have revealed that Mel C and Emma Bunton weren't happy with Mel B's revelation either – especially now that they are preparing for their reunion tour.
Geri has kept a very dignified silence throughout, although insiders are claiming that there was no truth in Mel B's story, and we can expect Geri's team to release a statement sometime this week…
"It's not a very nice thing to do even if you do have a book to promote," a source close to Geri told The Daily Mail.
"Nothing ever happened. We all know Mel B loves a headline.
"She needs to do some serious groveling to make up with Geri. This isn't something she's going to forget easily.
"Mel insists it's true, but Geri says she's blown it out of all proportion and needs to keep her mouth shut.
"It's not ideal as rehearsals for the tour begin within weeks and they are going to be spending a lot of time together."
We look forward to hearing Geri's side of the story…
1 responses to "The Spice Girls not happy with Mel B for revealing she "had a fling" with Geri"
Leave a reply
You must be logged in to post a comment.