Samantha Ware says she is "affected" by Lea Michele being cast in Broadway's Funny Girl following past racism allegations
Posted by Leticia, 12 Jul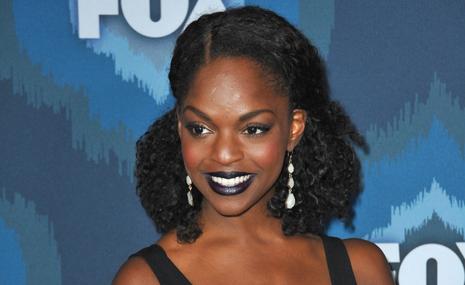 Lea Michele replacing Beanie Feldstein as Fanny Brice on Broadway's Funny Girl has been met with mixed emotions.
While some Glee fans have been beside themselves with excitement to see Rachel Berry herself step into the famous role in September, following Beanie Feldstein's early departure, other people can't help but look past the 35-year-old actress's alleged past racist behavior towards one of her former Glee co-stars…
Find your soulmate on InterracialDatingCentral










If you cast your minds back to 2020, you'll remember that Lea Michele was keen to show her support to the Black community during the Black Lives Matter movement.
However, Samantha 'Sammie' Ware, who appeared with Lea on season six of Glee, was quick to call her out for her alleged hypocrisy, due to the way she allegedly treated her when they were working together on the show!
The 30-year-old actress alleged that Lea made her life "a living hell" on the set of Glee, and once allegedly threatened to "s**t in her wig," which ultimately made her question her career choice as an actress.
And now, Samantha, who played the role of Jane Hayward on Glee, has made it very clear that Lea being given this remarkable opportunity on Broadway really stings, as she is still "affected" by what happened in the past…
"Yes, I'm online today. Yes, I see y'all. Yes, I care," Samantha wrote on Twitter on Monday, July 11th.
"Yes, I'm affected. Yes, I'm human. Yes, I'm Black. Yes, I was abused. Yes, my dreams were tainted."
"Yes, Broadway upholds whiteness. Yes, Hollywood does the same. Yes, silence is complicity. Yes, I'm loud. Yes, I'd do it again," she added.
In 2020, following Samantha's allegations, Lea issued a public apology for her behavior on the set…
"When I tweeted the other day, it was meant to be a show of support for our friends and neighbors and communities of color during this really difficult time. But the responses I received to what I posted have made me also focus specifically on how my own behavior towards fellow cast members was perceived by them," Lea wrote at the time.
"While I don't remember ever making this specific statement and I have never judged others by their background or color of their skin, that's not really the point.
"What matters is that I clearly acted in ways which hurt other people.
"Whether it was my privileged position and perspective that caused me to be perceived as insensitive or inappropriate at times or whether it was just my immaturity and me just being unnecessarily difficult, I apologize for my behavior and for any pain which I have caused.
"We all can grow and change and I have definitely used these past several months to reflect on my own shortcomings."
Will Lea now respond to Samantha's latest comments? Only time will tell!
Responses to "Samantha Ware says she is "affected" by Lea Michele being cast in Broadway's Funny Girl following past racism allegations"
Be the first to leave a comment
You must be logged in to post a comment.