Preschool Matt: "I will marry you someday." Did he?
Posted by Akila, 04 Jul 17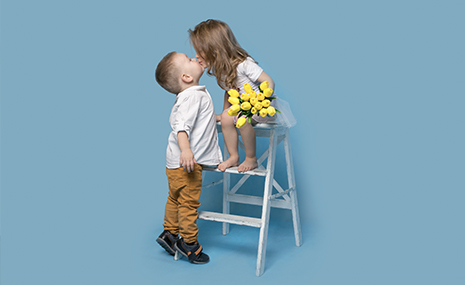 No one takes preschool love seriously. Who even imagines it can end into something concrete like marriage. Well, not for this couple.
Laura and her preschool sweetheart, Matt, went to the same elementary school. And then at 3 years old, Matt stood in front of his class and declared that he would marry her someday.
The pair lost touch for a while. But as they put it, they never forgot about one another. They met up again as teenagers through a mutual friend and were instantly infatuated with one another. Their love blossomed all over again. In just two weeks, they were going steady.
Your perfect partner could be online right now...
What are you looking for?
"We have fond memories of playing hide-and-go-seek, chasing after each other on the playground, and mischievously staying up during nap time", the couple explained their love on the Instagram page "The Way We Met".
Much as they went to different colleges, they still maintained their long-distance love.
"We remained a resilient couple until May 23, 2015, when I decided to stay true to my preschool pledge and make Laura my wife. I proposed to her at the place it all began… our preschool classroom," the post said.
Laura and Matt got married on December 30, 2016.
4 responses to "Preschool Matt: "I will marry you someday." Did he?"
Leave a reply
You must be logged in to post a comment.