Oprah Winfrey shares heart-breaking news that her father has passed away, aged 89
Posted by Leticia, 11 Jul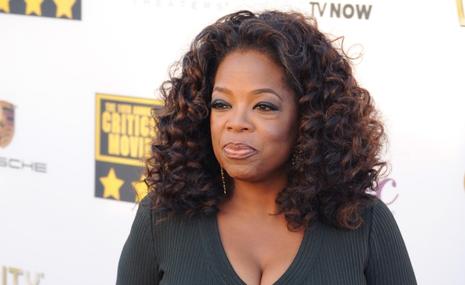 Oprah Winfrey has just shared the heart-breaking news that her father, Vernon Winfrey, has died at the age of 89.
The 68-year-old talk show host took to Instagram to confirm the news that the former Nashville city councilman and Winfrey Barber & Beauty Shop owner had passed away in Nashville, Tennessee, on Friday, July 8th…
Find your soulmate on InterracialDatingCentral










"Yesterday with family surrounding his bedside, I had the sacred honor of witnessing the man responsible for my life, take his last breath," she wrote.
"We could feel Peace enter the room at his passing.
"That Peace still abides. All is well.
"Thank you for your prayers and good thoughts."
Just a few days prior to his passing, Oprah threw her father a surprise party – called "Vernon Winfrey Appreciation Day" – at his home in Nashville on the Fourth of July.
"Less than a week ago we honored my father in his own backyard," Oprah added in her Instagram post, in reference to the surprise party, which he apparently thought was just a regular Fourth of July celebration.
"My friend and gospel singer Wintley Phipps saluted him with song.
"He FELT the love and reveled in it until he could no longer speak."
Gospel singer Wintley Phipps sang Precious Lord for Vernon Winfrey while he sat in a barber chair, which was brought to the event to commemorate his 50-plus-year-profession as a barber.
RIP.
Responses to "Oprah Winfrey shares heart-breaking news that her father has passed away, aged 89"
Be the first to leave a comment
You must be logged in to post a comment.