Nicki Minaj opens up about "abusive" father and "violent" ex in new documentary
Posted by Nalini, 04 Oct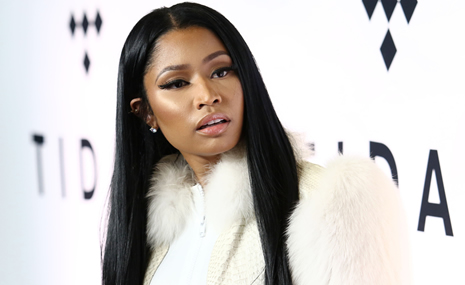 Photo credit: JStone / Shutterstock.com
Nicki Minaj may be on cloud nine right now with her rumored new relationship with Formula One hunk Lewis Hamilton, but it hasn't always been smooth sailing for the rapper…
Find your soulmate on InterracialDatingCentral










In her brand new documentary, 'Queen', Nicki Minaj opens up about a number of sensitive issues, including an allegedly violent unnamed ex who made her feel "scared", and her "abusive" father…
"Maybe some people would describe me as abrasive or bitchy or whatever because I vowed from that age no man would ever abuse me, call out my name or treat me like that," she said, through tears, in the documentary.
"Then all of a sudden, that was my life."
She then explained that the abuse she suffered at the hands of the unnamed ex even put her off making music…
"Who was I going to inspire when I had nothing in me to give?
"I let one human being make me so low, that I didn't even remember who I was. I was scared to get in the studio. I didn't believe in myself."
Luckily, Nicki Minaj overcame that and has since recorded some of the most memorable tracks of our time.
There's no word on when the documentary will be released yet, as Nicki Minaj only showed her fans two teaser videos on her Instagram yesterday. But we'll be sure to keep you posted with more info as and when we get it!
Responses to "Nicki Minaj opens up about "abusive" father and "violent" ex in new documentary"
Be the first to leave a comment
You must be logged in to post a comment.