Naomi Campbell shades Kendall Jenner, but "very proud" of Kaia Gerber
Posted by Lana, 02 Oct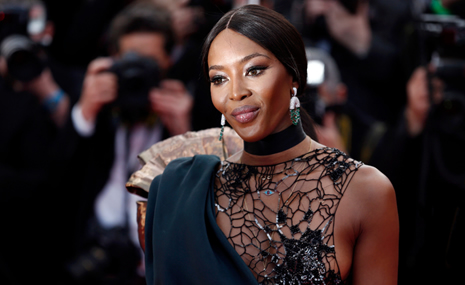 Photo credit: Andrea Raffin / Shutterstock.com
We think everyone knows by now not to get on the wrong side of Naomi Campbell. And unfortunately, Kendall Jenner may have just found herself on Naomi's shade list.
Find your soulmate on InterracialDatingCentral










The shade happened when Naomi Campbell appeared on Watch What Happens Live With Andy Cohen, and the host asked her a question which a fan submitted on Twitter…
"Peter the Meteor wants to know your views on Kendall Jenner being the highest paid model while saying she 'cherry picks her jobs' and 'could never do 30 shows in a season?'" Andy Cohen asked the supermodel.
What Naomi Campbell said, or more accurately didn't say, spoke volumes, as she simply turned to the camera and said without hesitation:  "Next question."
Ouch! The fan's question comes after Kendall Jenner received backlash for her recent comments about modeling in Love Magazine…
"Since the beginning, we've been super selective about what shows I would do," Kendall Jenner said at the time.
"I was never one of those girls who would do like 30 shows a season or whatever the fuck those girls do. More power to 'em.
"But I had a million jobs, not only catwalks but everything else. The whole combination was very overwhelming and I started to freak out a little bit and needed to take a step back."
Obviously, Kendall Jenner has since apologized for her comment which many models took offense to, saying that they were taken out of context and reiterating that she had nothing but respect for her fellow model colleagues.
We think it's probably a good thing that Naomi Campbell chose to stay silent on the Kendall Jenner issue, don't you?
However, the supermodel had nothing but good words to say about fellow supermodel Cindy Crawford's daughter Kaia Gerber, who has been taking the catwalks by storm these past few seasons…
"She's adorable. I'm very proud of Kaia," Naomi Campbell said.
"I sat with her and her mother at Azzedine Alaïa's, my late papa who's no longer here, we sat at the kitchen table and we just went through all the shows she should do or shouldn't do at the moment because, she's a baby.
"She'll get to them. And she has followed everything. Very proud of her."
Aww! And you thought Naomi couldn't be nice…
Watch a snippet of the interview below.
Responses to "Naomi Campbell shades Kendall Jenner, but "very proud" of Kaia Gerber"
Be the first to leave a comment
You must be logged in to post a comment.