Loving month: Celebrating the right to love freely
Posted by James, 01 Jun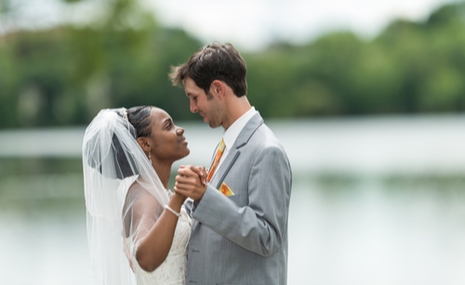 Richard and Mildred Loving is the interracial couple we celebrate every year in the month of June.  This year marks the fifty-third anniversary of Loving v. Virginia, a Supreme Court case many of us may not be aware of. The couple have been featured in the true-life drama film,"Loving, 2016".
Richard and Mildred got married in 1958 in Virginia when interracial marriage was outlawed in that state. One day, the cops burst into their Virginia home and went to the young couple's bedroom demanding to know why the couple was together. According to Mildred, they asked Richard who the woman he was sleeping with was. Mildred replied, "I'm his wife". The sheriff told her, "Not here you're not."
Find your soulmate on InterracialDatingCentral










The couple was charged for miscegenation and thrown in jail. Richard was released the next day but Mildred had to stay a little longer before being handed over to her father. A local judge sentenced Richard to a year in prison declaring:
"Almighty God created the races white, black, yellow, Malay and red and He placed them on separate continents, and but for the interference with His arrangement there would be no cause for such marriages."
The judge lightened the sentence by asking them to choose jail term or leave the state for good. So the Lovings moved to Washington, D.C., and got a marriage license. But much as they could love freely, they longed to return to their home town.
The couple decided to fight to be able to be man and wife in Virginia. They sued the state and their case (Loving v. Virginia) went to the U.S. Supreme Court. On June 12, 1967, the court ruled unanimously in their favor. The infamous ruling laid the foundation for the right to marry outside one's race.
Ever since things have changed for the better. According to the Pew Research Center, 12% of all new marriages in 2013 were interracial; and the numbers keep rising...
But even with all these positive developments, race seems to be at the center of how we run things. We have #BlackLivesMatters protesters on the streets AGAIN because of the ruthless murder of George Floyd, under the knee of a white cop.
Before her death, Mildred opened up about the bond she and Richard shared. She said fame isn't what made them fight the state; love did. They chose to fight to be together. They just wanted the right to love freely. "Not a day goes by that I don't think of Richard and our love and how much it meant to me to have that freedom to marry the person precious to me, even if others thought he was the 'wrong kind of person", Mildred said.
Who would have thought then that their story would make history or become a movie? Well, if it weren't for their fight, I can't imagine what the state of interracial marriages would have been today.
3 responses to "Loving month: Celebrating the right to love freely"
Leave a reply
You must be logged in to post a comment.