How to Look Sexy Whilst Chilling Out
Posted by James, 28 Sep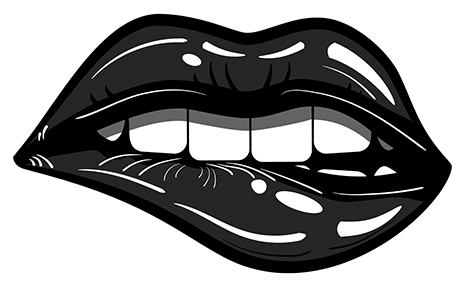 Looking sexy takes a bit of an effort. While there is undoubtedly something hot in the fresh out of bed and hair a bit messy look, you still find polished sexiness quite hot too. But you don't always feel like walking around in high heels and stockings – especially if you are just supposed to chill at home with your partner. Luckily, there is a way to look naughty and sexy without too much of an effort.
Next time you are going to have a chill evening, and you want to add a bit of naughtiness and spice to your night, here is what you should do.
Find your soulmate on InterracialDatingCentral










Cute and comfy
Start by going with something cute on comfy. You are going to be chilling so you shouldn't try to dress up – indeed, part of looking sexy is all about matching outfits to the occasion. If you are spending the date on either person's home (or the home of you both), you don't want to show up in a tuxedo or a gown.
For girls, it's all about comfy cotton – pick a pair of short cotton jeans and pair it with a tank top and a boyfriend cardigan. If you find the weather a little chilly, you can even pair the shorts with a sweater. If you find your feet getting cold, you can pair skinny sweatpants with a tank top or a revealing t-shirt. Don't make your outfit too revealing but show some skin – either your gorgeous feet or that naughty cleavage.
Pick seducing colours such as pure, ivory white. Red can also work although it can be a bit of a power colour and might not be as big of a turn on for all guys. Black is definitely a colour that works well when looking for something naughty but chill.
Spice it up underneath
Now, wearing a comfortable outfit at the top doesn't mean you shouldn't sauce it up underneath. It's a good idea to add a few sexy items under your chilled clothing – just in case the heat turns on.
You definitely want to wear matching underwear. A silk or lace set in black and purple is the hottest choice to make right now. Don't pick any kind of underwear either but find something from the underwear specialists such as Ann Summers. You can find their naughty items for cheaper online by using these Ann Summers discount codes – looking sexy doesn't have to be expensive!
The key to sexy underwear is really all about the size and your inner confidence. If you haven't had a professional help you with your bra size, then do it. You'll be amazed to find out the right size bras for your size – most of us women wear them the wrong size.
Sexy and messy
In terms of the way you look – your hair and makeup – a chilled evening calls for a sexy and messy look. You need to look like you haven't spent a year in front of the mirror.
Right now, the hottest hairstyle is to have out-of-bed curls. You can do this by washing your hair, applying a bit of gel or styling mousse, twisting the hair in big rolls and attaching them at the top of your head with a pin. Allow the hair to cool down naturally – if you are in a rush, blow dry them slightly in this position – and open up the 'parcels'. Don't brush but just open the curls by running your fingers through them and you are good to go.
For the makeup, you don't want to add too many things. Use a slight foundation if you feel like it. Create a smoky eye look but not quite as strong as you would when going out. Instead, pick a slight grey liner to wear at the bottom and the top of the eye. Add plenty of mascara and slowly fade out the eyeliner at the top.
You can add lipstick to finish off your look. You can wear a dark, red tone – the Moonlit Night by NYX is one of the best for a naughty but chill look. If you have sumptuous lips, you could just go with a lip-gloss.
The little touches
You don't want to be wearing heels while chilling out in sweatpants. If it isn't cold, you can leave your feet bare and perhaps paint the toenails with a sexy red polish. It'll add plenty of sexiness to your look. If the air is a bit chilly, then a cute pair of cotton socks won't look weird at all! Just avoid all sorts of quirky slippers.
Remember to turn off that phone and avoid browsing it even when the date is picking something up from another room. Nothing kills naughtiness faster than someone glued to a smartphone – date nights are supposed to be time spent between you and him, not you and your phone.
Once you find the right partner, chilling out together will be part of the deal. It can't and shouldn't always be about candlelight dinners. However, chillaxing doesn't mean you can't turn up the heat – so, pick up on these tips and have a racy night!
Responses to "How to Look Sexy Whilst Chilling Out"
Be the first to leave a comment
You must be logged in to post a comment.