Khloe Kardashian: "I'm Trying My Best"
Posted by Leticia, 08 Aug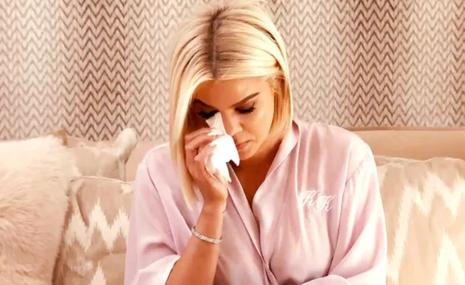 I guess that the saying is true that the lioness will do anything to protect her cubs! Khloe Kardashian is trying to shield her daughter, True, the best she can from all of the scandals that Tristan Thompson is causing.
A source close to the family confessed, "Khloe doesn't talk trash about Tristan in front of True. On the contrary, she does her best to shield her from all the negative stories about him."
Find your soulmate on InterracialDatingCentral










The Good American mogul has decided to try to live her best life with her daughter and protect her from all the negativity going around.
"At the end of the day, he is still True's father, and she wants her to have a loving relationship with him," the insider added.
I think it's fair to say that Khloe Kardashian will do anything for her family, even if that means putting up with a man who you know has constantly cheated on you for years.
The ex-couple started dating in 2016, and the first scandal happened just before True's birth in 2018, when people close to the family caught the basketball star having an affair with several women.
Anyone would argue that the biggest scandal of all happened in 2019 when friends caught the NBA star kissing long-time family friend Jordyn Woods, making the couple officially call off their romance.
It was later confirmed by Us magazine that the duo rekindled their love in 2020 but then shortly after called it off again in 2021.
After countless scandals, cheating rumors, and even a secret baby mama no one knew about until recently, the Keeping up with the Kardashians alum finally decided to put herself and her daughter first.
"I am not sure that there is one thing that hurts more than the other in a situation like this. Everything is an act of betrayal. Everything is a lie. Everything is manipulation, and it is deceit. Did Tristan have every opportunity to tell me? Yes. Was Tristan going to tell me if there wasn't a baby involved? Not. And that shows a lot about his character. The entire thing is despicable," Khloe Kardashian sadly expressed.
The Kardashian sister added, "this house was supposed to be mine and Tristan and Trues' home that we were supposed to have our family in. It is disappointing, and it is heartbreaking. I wanted to believe that Tristan could change. I wanted to trust him and believe that True and I was worth him changing for. But that is just life. Things don't always go the way we hoped and planned."
1 responses to "Khloe Kardashian: "I'm Trying My Best""
Leave a reply
You must be logged in to post a comment.