John legend not sure how to explain race to his unborn mixed race child
Posted by Ando, 21 Nov 15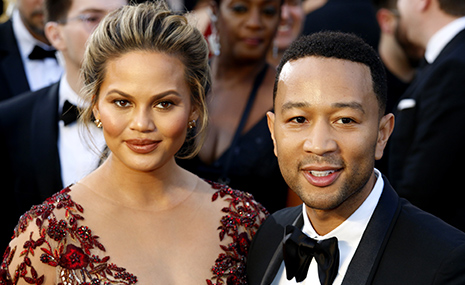 Credit: Tinseltown / Shutterstock.com
Your perfect partner could be online right now...
What are you looking for?
Singer John Legend and his wife Chrissy Teigen are expecting a baby. As we all know, John is Black and Teigen is half Norwegian and half Thai; meaning their future children will be fused with several ethnicities.
So how does one explain racial issues and America's centuries-old racial tension to such a child?
John told USA Today: "It'll be interesting because our child will be mixed, you know? They'll be part Asian, part white (and) part black. So, it'll be interesting just to give out even the idea of what race means - because it is a social construct that isn't really based on biology - or even thinking about how they'll identify themselves and what that'll mean... I'm not sure how I'm going to talk to them about it yet. That'll be interesting to figure out."
John admits that his children will be privileged because they will be born to successful parents and they will get whatever they need. So much as some mixed race children go through hell, he acknowledges that their children's experiences will be different of course.
Being an outspoken advocate of civil rights for people of color, John believes that the U.S. has a long way to go when it comes to promoting a sense of togetherness within humankind saying: "We've got to figure out how to see each other's humanity and value each other and learn to love each other."
Well, lets hope he figures it out before the "why don't I look like mommy" questions start kicking in.
Do you have a mixed race child? How did you tackle race when the questions were popped?
2 responses to "John legend not sure how to explain race to his unborn mixed race child"
Leave a reply
You must be logged in to post a comment.