How to Keep An Open Mind in an Interracial Relationship
Posted by Latoya, 05 Dec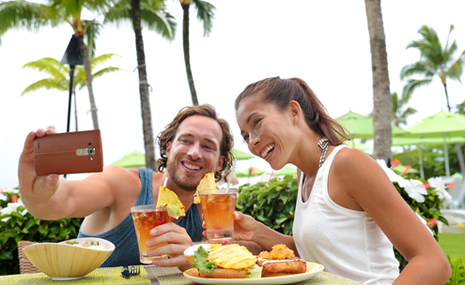 Being in an interracial relationship can be a wonderful experience. As with every relationship, you learn about your partner along the way and may even discover new things about yourself. It can be difficult to keep an open mind in your relationship if he/she grew up in a way that is unfamiliar to you. There are a few key things you can do to keep an open mind in interracial relationships.
Embrace Cultural Differences
Find your soulmate on InterracialDatingCentral










In many interracial relationships, you will find that there are some beliefs or practices that are different from your own. Take the time to talk about each others backgrounds, religious views, traditions, etc. It's important to listen to their opinions as well as discuss your own. Be willing to learn more about their views on the world.
Try New Foods
Another great way to keep an open mind in a relationship is by trying new foods. You may not have tried some of their favorite meal choices. By doing so, you discover their food preferences. You will also open opportunities to finding new meals that you love too.
Listen to Various Types of Music
Maybe you're into jazz music and your partner loves rock. Attend a concert by their favorite artists or play some of their favorite music. It will open doors for both of you to learn and appreciate each others taste in music.
These are just some ideas you can use to have an open mind and keep your relationship going strong. Remember, no two people are exactly alike. Appreciate your partner for everything they are and can be in the future.
Latoya Jackman is a web content writer who has worked professionally in the writing business since 2014. Latoya has a B.A. in English and is an alumni of Georgia State University. She is currently working on her first novel focused on racial tensions in our society. Latoya Jackman lives in Atlanta, Georgia.
1 responses to "How to Keep An Open Mind in an Interracial Relationship"
Leave a reply
You must be logged in to post a comment.