How To Flirt Online
Posted by Leticia, 17 Jan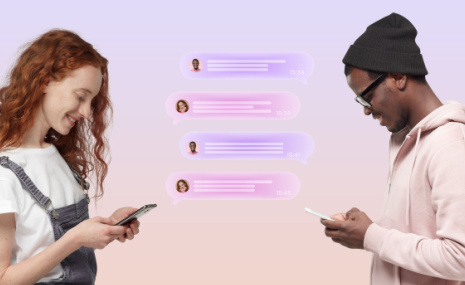 Our expert dating advisors have concluded that these are some of the most effective ways to flirt online and experience success:
Find your soulmate on InterracialDatingCentral

Always be yourself. Don't try to show something you are not just to impress the other person. Keep in mind that online flirting or dating will eventually lead to a face-to-face date. If your date meets you and encounters a different personality than the one you showed online, it will lead to confusion and potentially a negative impact on your relationship.

Ask questions. The right way to get to know someone is to ask as many questions as possible. Don't be shy or afraid to ask. The more you ask, the more you know. And generally people like to talk about themselves, so you will definitely create a good impression on the person you are talking to. Not to mention that it could lead to finding common interests that will keep the conversation flowing and create a connection.

Compliment, but don't overdo it. We all know that it's a very nice and cute thing when someone compliments us. So you can compliment the other person in a polite, genuine and decent way. But, remember, you should not overdo it. If you constantly compliment someone, they will end up questioning your sincerity.

Keep things light and fun. You should always keep things light and not get too deep, too early. Give space and freedom to the person you are talking to so as not to make them feel pressured or that the conversation is too serious. Remember that you can meet someone without knowing if it will eventually end up as a relationship or a friendship.
Responses to "How To Flirt Online"
Be the first to leave a comment
You must be logged in to post a comment.