How interracial couples can bridge the racial divide amid unrest
Posted by James, 02 Sep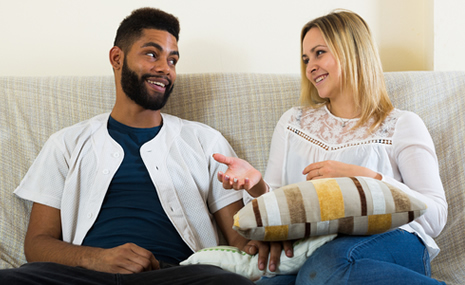 There has been a lot of racial unrest lately. All this trickles down to our normal lives. We can't escape it. We can't run away from it. I cannot even begin to imagine what the issue between white cops and black men must be doing to interracial couples, especially black-white couples.
Now I am sure there are those who choose to ignore and pretend that such issues do not affect them. One thing I know that will really help is for black and white couples to have intimate and candid conversations about race especially if kids are involved.
Find your soulmate on InterracialDatingCentral










Racism is no joke. I am sure there are lots of interracial relationships that have been challenged by this unrest.
WREG's Symone Woolridge spoke with four couples about what they are going through. Much as they are different couples, their stories seem to have something in common.
First off is John Townsley, a white man who has only ever dated black men. His choice of mates is something that his German mother has an issue with. "...she always seemed a little racist to me," says Townsley. Until the day she saw his daughter's face and realized how much of an idiot she is.
Emmanuel (black man from South Sudan) and Jennifer Amido are a married couple of 9 years. Jennifer didn't have it easy with her family. They kept pointing out the husband's skin color. "They were just like, 'Think about how your children are going to get made fun of, or think about how this is going to affect your children for the rest of their life, almost as if it was a sin," Jennifer said.
There is this lady who is Hispanic and married to a white man didn't even want her identity revealed for fear. Her father in law is a police officer who constantly makes offensive racist remarks about the people he serves as well as his biracial grandson.
The thing is , being in an interracial family, one cannot run away from these conversations, whether from strangers or even at home. Sometimes, biracial children are forced to choose a side. This is not right. But whether we like it or not, we need to continue the conversation about race.
4 responses to "How interracial couples can bridge the racial divide amid unrest"
Leave a reply
You must be logged in to post a comment.