How this boy defended his girl after bully body-shamed her
Posted by James, 24 Oct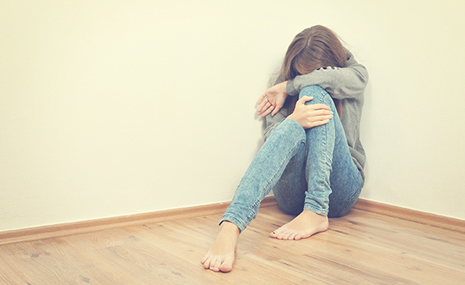 To celebrate their one year anniversary, a couple of high school sweethearts, Madison and Tre Booker, posted lovely messages about one another on social media. Little did they expect the hurtful and hateful criticism that befell them. But even after such hurtful criticism, things turned around. And the online spotlight upon them became one of overwhelming praises.
Madison had shared pictures of her and her beau of their prom night on Twitter with the caption: "Prom with the loml!" (Love of my life). The pictures were amazing, to say the least. You could see the admiration and love that Tre gave her.
Your perfect partner could be online right now...
What are you looking for?
Prom with the loml pic.twitter.com/yiYHfQjWo4

— madison (@madisonfaithhh_) April 29, 2017
As always, Madison expected wonderful comments about her photo series from their pals of course. But some bully stranger somewhere decided to fat-shame her body saying:
"Wow he loves you even tho you're fat :( mbn"
Madison didn't take this lying down. She retweeted saying:
"Don't see how people can be so rude to people they don't even know."
That simple retweet to this internet troll made Twitter go abuzz with comments of sheer love, praises, and support for these high school sweethearts the whole world over. The photos of their prom night also went viral.
listen im spazzing bc these are fr my fav prom pics i have ever seen ever and @BeSafeThough is showing mad disrespect. yall are beautiful. https://t.co/vhc0yMNrGC

— donna (@mellyymelz) April 30, 2017
So fine literally can't think of anyone who can pull of hot pink sequins https://t.co/qG3OjlFupT

— BRIAHNABANKS (@breebxby) April 30, 2017
The one message that stood out from all, was the message from the love of her life, Tre.
Your not fat baby God made you just for me . Your perfect https://t.co/945h5obl2L

— Tre Booker (@BookerTb0303) April 30, 2017
As expected, twitter hailed him for sticking up for his girl...
Way to stick up for your girl bro a lot of dudes scared to do that

— Joshhhh (@Josh_Arnold9) April 30, 2017
Even his mom had a few words to say...
You and my son looked amazing don't listen to any negativity baby, everyone isn't a happy as you are

— Honey, the Healer (@_kylakiara) April 30, 2017
Well, this is what Madison wrote to her fans after their story went viral:
— madison (@madisonfaithhh_) May 1, 2017
To wrap up this sweet love is a tweet from Tre...
A lot of people call me soft because how much I post about you..It doesn't bother me.. just want every one to know how much I love you pic.twitter.com/90vOEttdpS

— Tre Booker (@BookerTb0303) March 27, 2017
2 responses to "How this boy defended his girl after bully body-shamed her"
Leave a reply
You must be logged in to post a comment.