Harry and Meghan make Time 100 Most Influential list for 2021
Posted by James, 16 Sep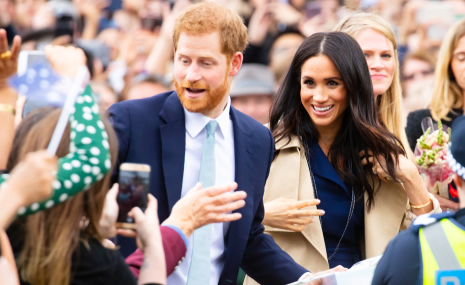 Photo credit: FiledIMAGE / Shutterstock.com
Love them or loathe them, no one can deny the fact that Prince Harry and Meghan Markle are one of the most influential couples in the world, which is why it doesn't surprise us to learn that they have featured on the coveted Time 100 Most Influential list this year.
Find your soulmate on InterracialDatingCentral










The publication traditionally divides its most influential list into six categories – icons, pioneers, titans, artists, leaders, and innovators – and Harry and Meghan have come under the icons category for their ongoing humanitarian work through their Archewell Foundation.
"They give voice to the voiceless through media production. Hand in hand with nonprofit partners, they take risks to help communities in need—offering mental-health support to Black women and girls in the US, and feeding those affected by natural disasters in India and the Caribbean," Chef José Andrés, who founded the nonprofit World Central Kitchen, wrote about the couple for their Time feature.
"In a world where everyone has an opinion about people they don't know, the duke and duchess have compassion for the people they don't know," José Andrés added on the official Time Twitter page, alongside a picture of Harry and Meghan's Time front cover which was shot by photographer Pari Dukovic.
"They don't just opine. They run toward the struggle," he continued.
And it seems like a lot of people are in agreement!
"Absolutely deserved recognition! The incredible work of Harry and Meghan, individually and as a team, is astounding. Truly dedicated people and values," wrote @AlisaLolis.
"Prince Harry and Meghan looks so happy , their influence is incredible. Happy birthday to Prince Harry," @blackrose3kr wrote, while also acknowledging the Duke's 37th birthday, which was coincidentally the same day the cover was unveiled.
"So proud of Harry and Meghan, despite everything they've gone through, here they are, in their total glory," added @xo_duchess.
Of course, not everyone felt the same way about the Duke and Duchess of Sussex being on the list…
"if you say so," mocked a user named @BSlopped
"So last season. Who's that again?" wrote @ouhlalaaaaaa
"Stop already. Enough with these two," @Middle_Man_60 commented.
The internet may be divided, but there's no denying that Harry and Meghan have achieved a lot both before stepping down from royal duties, and after, and we can't wait to see what's next for them!
Harry and Meghan are in excellent company, as also on this year's list are singers Dolly Parton, Britney Spears and Billie Eilish, actresses Kate Winslet and Scarlett Johansson, athletes Simone Biles, Tom Brady, and Naomi Osaka, poet Cathy Park Hong, and President Joe Biden, to name just a few.
Do you think Harry and Meghan deserved their place on the list?
1 responses to "Harry and Meghan make Time 100 Most Influential list for 2021 "
Leave a reply
You must be logged in to post a comment.