Harry and Meghan are having a baby girl! Plus some of the most shocking revelations from the Oprah Winfrey interview...
Posted by James, 09 Mar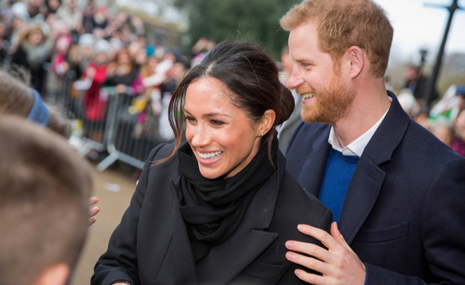 Photo credit: ComposedPix / Shutterstock.com
Congratulations to Prince Harry and Meghan Markle, as the couple have just revealed that they are expecting a girl this summer! That's right, Archie is going to have a little sister – and we are beyond excited!
Find your soulmate on InterracialDatingCentral










That's not the only revelation about the ex royal couple though, as many, many secrets were spilled during their epic tell-all interview with Oprah Winfrey, which premiered last night.
Perhaps one of the biggest and most shocking confessions from the Duke and Duchess of Sussex (can we still call them that?) was in relation to baby Archie. In particular, how one unnamed member of the royal family was allegedly concerned about the color of his skin before he was even born…
"In those months, when I was pregnant, all around this same time, we had in tandem the conversation of he won't be given security, he won't be given a title... and also concerns and conversations about how dark his skin will be when he's born," Meghan sensationally revealed to Oprah.
"That was relayed to me from Harry, that was from conversations that family had with him. It was really hard to see those as compartmentalized conversations."
Don't expect to find out who the unnamed member of the royal family is though, as Harry told Oprah that he would never reveal their identity for their own protection…
"I think that would be very damaging to them," he told the talk show host.
Another heart-breaking revelation from the interview was that Meghan was seriously struggling with her mental health, but suggested that she was more or less forbidden to seek help for it.
And at one point, she revealed that she "could not feel lonelier", and was having suicidal thoughts…
"I went to one of the most senior people to get help. And I share this because, there are so many people who are afraid to voice that they need help, and I know how hard it is to not just voice it but to be told no," she revealed.
"Going to a hospital is what I was asking to do," she continued.
"You can't just do that, I couldn't call an Uber to the palace, you couldn't just go. You have to understand... that was the last time I saw my passport, my driver's license, my keys. All that gets turned over."
And as for allegedly making sister-in-law Kate Middleton cry right before the wedding? Apparently, according to Meghan, that's not the whole truth, as Meghan revealed that she was actually the one who was left in tears…
"A few days before the wedding, she was upset about something," Meghan began, referencing the previous speculation that the two got into a disagreement about the flower girl dress that Princess Charlotte was going to wear.
"Yes, the issue was correct, about the flower girl dresses—and it made me cry and it really hurt my feelings, and I thought in the context of everything else that was going on in those days leading to the wedding, it didn't make sense to not be just doing whatever everyone else is doing, which was trying to be supportive knowing what was going on with my dad and whatnot."
Well, that's a little different to the initial narrative! However, Meghan did confirm that the Duchess of Cambridge was keen to make amends, and sent her flowers along with a note by way of apology.
Watch the Oprah interview in full for more exclusive revelations – including how Harry and Meghan were actually married before the Royal Wedding (yes, really!) and where things currently stand with Harry and his brother, Prince William.
We knew the interview wasn't going to be a let-down!
1 responses to "Harry and Meghan are having a baby girl! Plus some of the most shocking revelations from the Oprah Winfrey interview... "
Leave a reply
You must be logged in to post a comment.