Google's most searched for Celebs of 2018 - Who came out on top?
Posted by Juan, 13 Dec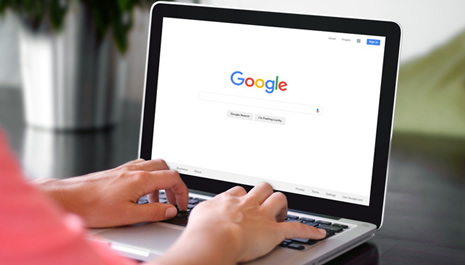 Photo credit: Castleski / Shutterstock.com
2018 has been a particularly big year – especially as far as attention-grabbing headlines go!
Your perfect partner could be online right now...
What are you looking for?
We always look forward to when Google releases its yearly search statistics – and we have to admit that we aren't in the least bit shocked by this year's results.
This year, we had one of the biggest Royal Weddings in recent history, courtesy of Prince Harry and Meghan Markle – aka the new Duke and Duchess of Sussex. So, it comes as no surprise to find that new royal Meghan Markle is one of the most searched for names of the year.
(Especially considering the extra family drama which happened in the lead up to the wedding.) Add a pregnancy announcement and rumoured conflict with the in-laws, and you have guaranteed top search results!
However, the British royal family wasn't all we searched for this year. Demi Lovato suffered her nearly fatal drug overdose back in July, which led to her actually beating Meghan Markle (who sits at number two) into the top spot. Who would have guessed?
Yes, Demi Lovato has officially been the most searched for person of the whole of 2018. Although the top two spots definitely don't surprise us, if we're being honest, we would have thought the top and runner up spots would have been the other way round. Who agrees?
So what else have we been searching for this year?
2018 has been a pretty good year for musicians, as Eminem ranked sixth on the list. Ariana Grande, Rick Ross and Cardi B also did pretty well, as they came in eighth, ninth and 10th respectively.
Some of the other categories include 'Songs' – for which Bohemian Rhapsody took the top spot – as well as 'Movies' – which was unsurprisingly topped by Black Panther.
Take a look at the full list of some of the categories, below.
Google's Most Searched for People of 2018
Demi Lovato

Meghan Markle

Brett Kavanaugh

Logan Paul

Khloe Kardashian

Eminem

Urban Meyer

Ariana Grande

Rick Ross

Cardi B
Google's Most Searched for Musicians and Bands of 2018
Demi Lovato

Eminem

Ariana Grande

Rick Ross

Cardi B

Travis Scott

Childish Gambino

Machine Gun Kelly

Meek Mill

Queen
Google's Most Searched for Song of 2018
"Bohemian Rhapsody"

"This is America"

"Baby Shark"

"God's Plan"

"Killshot"

"In My Feelings"

"Electric Slide"

"thank u, next"

"Mo Bamba"

"Lucid Dreams"
Google's Most Searched for Movies of 2018
Black Panther

Incredibles 2

Deadpool 2

Avengers: Infinity War

A Quiet Place

A Star is Born

Bohemian Rhapsody

Venom

Hereditary

The Nun
Google's Most Searched for Celebrity Baby Names of 2018
Kylie Jenner

Royal Baby

Khloe Kardashian

Cardi B

Kim Kardashian

Family

Pippa Middleton

Joanna Gaines

Tia Mowry

Ginger Zee
Responses to "Google's most searched for Celebs of 2018 - Who came out on top?"
Be the first to leave a comment
You must be logged in to post a comment.