Get a supermodel body in no time - Your supermodel diet for 2019
Posted by Lana, 29 Jan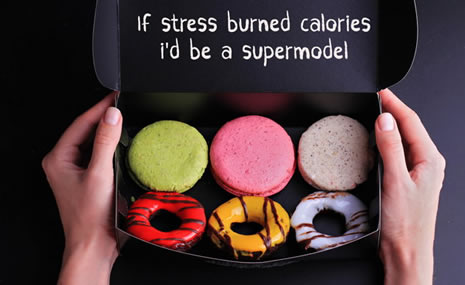 We always admire the world's best bodies and wonder what supermodel diet works. Various articles and blogs have come up with several suggestions on how to go about weight loss. But hey, this is 2019, and I wouldn't want to waste much of your time beating around the bush. Love is all colors has come up with an incredible idea of taking you through the personal weight loss experiences and supermodel diet based on real revelations by most supermodels and fitness trainers.
Check out the ones I tried, how you can benefit from some of these food plans and a few reviews of my own.
Find your soulmate on InterracialDatingCentral










Tried and tested the runway model diet based on top supermodels and my tryouts.
Gisele Bündchen, Miranda Kerr, Kendell Jenner. These women have one thing in common. Besides their mind-blowing catwalks and enough money in the bank, they have dream bodies we would all kill to have.
Supermodels represent more than a fantasy. They are a living representation of how we wish to look. According to celebrity trainer Dan Robert, "Certain events like London Fashion Week have very strict criteria. The models' thighs can't be bigger than a certain circumference, and their waists have to be no wider than 25 inches. And this again changes depending on whether the model is doing a show in New York or Milan." These women spend their life going through rigorous exercise and strict super models diet to fit into their roles. And we've all seen their hard work pay off.
Here are some of them...
#. Gisele Bündchen: The Plant-Based Diet: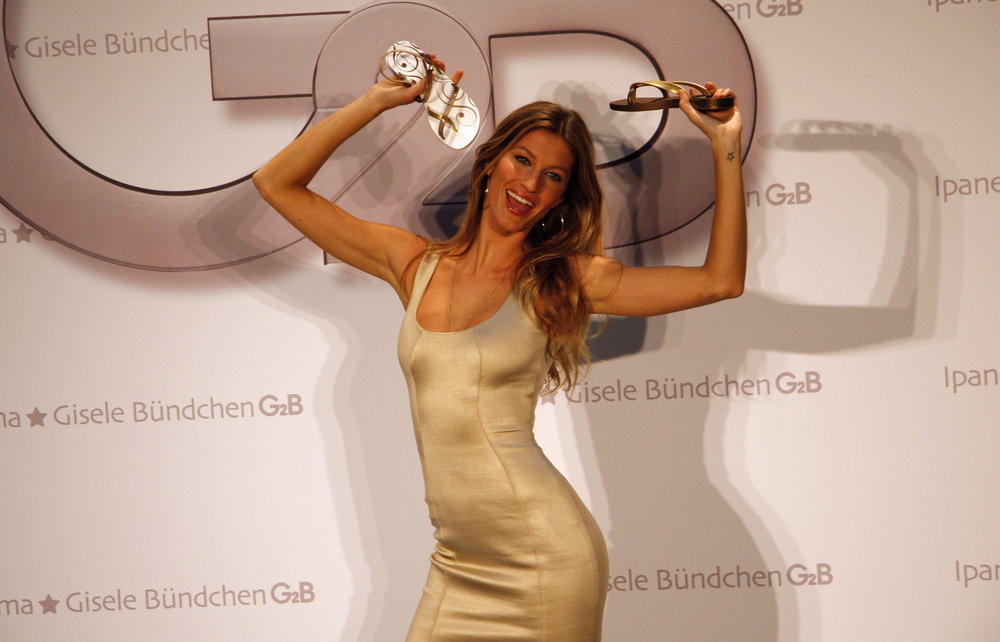 Photo credit: 360b / Shutterstock.com
The sexy Brazilian model sure knows how to strut and look good on the runway. But behind those fierce strides is a woman who has relentlessly remained in shape all through her carrier. No wonder Tom Brady can't get enough of her.
Gisele wowed the world during her modeling days, and when she finally let out her secret supermodel diet, the fans were excited.
Thanks to her personal chef Allen Campbell who in 2016 placed her on an excellent weight loss diet, the model's diets consist of 80% vegetables including whole grains such as quinoa, millet, and beans. She's also heavy on grass-fed steak, wild salmon and beans.
Just like most super models diet plans, Gisele is strict on the plant-based diet. Her workout includes cycling hiking and sit-ups (you don't want to joke with those abs). During an interview, Gisele stated her diet as follows: "So no tomatoes, peppers, mushrooms, or eggplants. Tomatoes trickle in every now and then, but just maybe once a month. I'm very cautious about tomatoes. They cause inflammation." She also avoids foods such as white sugar, MSG, white flour, caffeine, coffee, olive oil, fungus, and iodized salt.
My review:
Based on my personal experience, and of course quite a handful of others, I can assure you this is a sure way to get a supermodel body. It not only keeps you healthier but it also reduces the risk of heart disease, hypertension (high blood pressure), diabetes, digestive diseases, colon and breast cancers, and obesity.
However, the consequences of a plant-based diet are the total abstinence of all animal products. Which means if you don't plan your meals correctly, you may end up not meeting your protein requirement thus causing a nutritional deficiency, which I suffered in my first few weeks of trying it out.
#. Miranda Kerr: The Blood Type Diet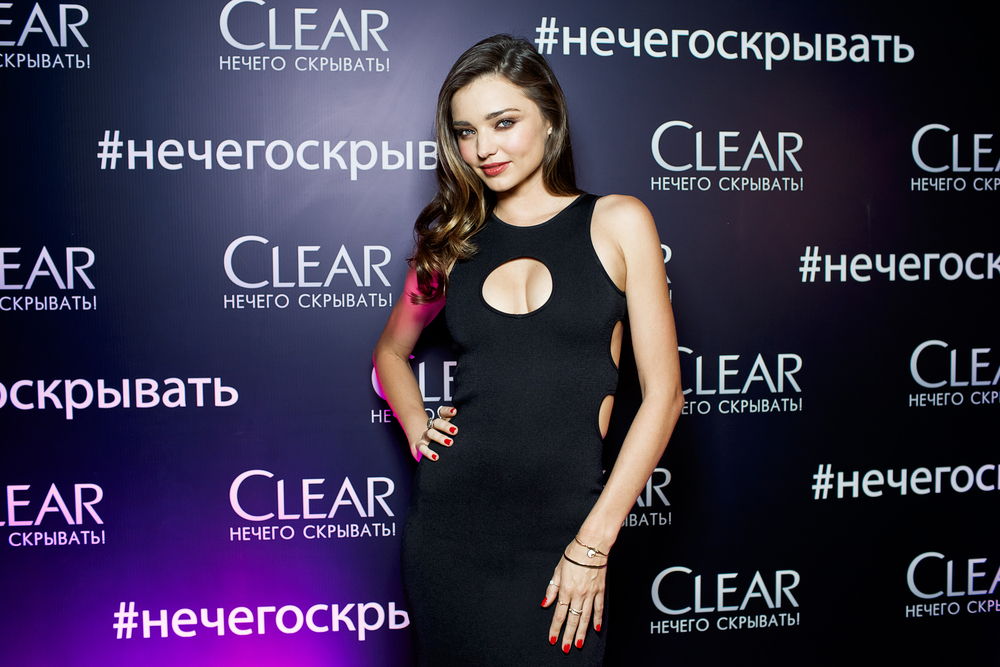 Photo credit: DenisShumov / Shutterstock.com
Up until Dr. Peter J.D Adamo made shocking revelations regarding the influence of blood type on body mass, and that certain diets can trigger weight loss for certain blood type, no one knew Miranda Kerr's secret of looking fabulous.
When interviewed the model revealed her secret as her undying devotion to yoga and her secret supermodel diet as total abstinence from sugar.
For runway model diet, most of the supermodels conform to strict vegetable diets and fruits. Miranda, however, has a special super models diet especially suited for her blood type.
According to an interview conducted by Australian Vogue in 2017, the model starts her day with hot water and lemon, followed by a glass of green juice, avocados, eggs, and gluten-free toast. For brunch, either of these can go - chia seed, raw cacao smoothie, and goji berry. She further revealed that her early morning meals to include, "a protein shake, eggs over easy, avocado, sauerkraut, sea salt, and macadamia-nut oil." Lunch is always grilled chicken/fish and salad/fruits. A typical Miranda dinner would consist of "quinoa salad with chicken cooked in coconut oil and turmeric, with a spinach and walnut salad." It's safe to say whatever she does works for her.
Reviews
If you are eating the Standard American Diet (SAD), this diet will be a vast improvement. Eating whole foods, organic fruits, and veggies and grass-fed meats is a major step towards health and wellness, but do yourself a favor - skip the sugars.
However, according to amazon dietary reviews, this diet focuses on LECTINS making it unsuitable for most blood types.
#. Adriana Lima: Extreme Diet and Workout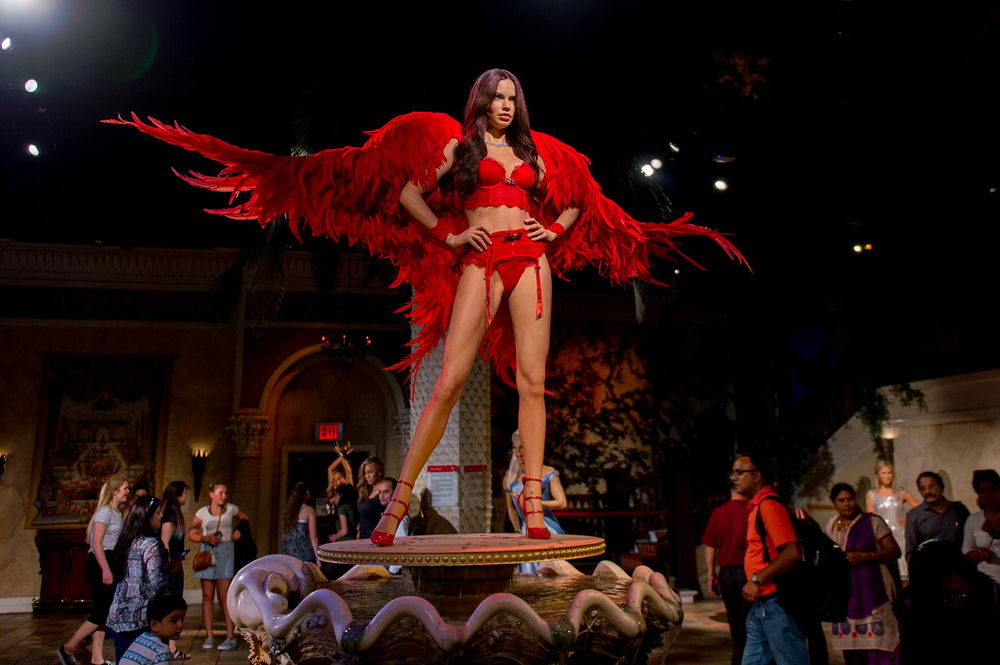 Photo credit: Anton_Ivanov / Shutterstock.com
The Adriana diet is my most reliable methods for getting a fit body in no time. Talk about adrenaline. The Victoria secret model did not become an angel by shying away from the gym. As a matter of fact, this Brazilian beauty loves to sweat a lot!
The Adriana workout like I said earlier is out of this world. Michael Olajide Jr, a former middleweight boxing champion and her fitness trainer gives an insight into what her fitness regimen looks like. Apparently, she loves the gym and adheres to her workout. When something needs to be done, she gets it done. She loves sweating. She loves intense workouts. Adriana also runs 3 miles a couple of times a week, loves boxing and trains like a professional.
Diet-wise, Adriana 's super model's diet consists of a minimum of six meals per day as well as drinks as much as 2 liters of water daily. Her breakfast is nut and fruit filled oatmeal. Her morning snacks are usually a protein shake with lots of fruits and veggies. Lunch is either sweet potato, chicken breast or quinoa, rice, and vegetables, then an afternoon snack consisting of either celery sticks, nuts or carrots. A typical Adriana dinner is either a light salad served with a lean protein of either fish or chicken. Her night snack consists of either, honey or buckwheat. Wow, what a healthy diet plan. She really is exceptional!
Other supermodel diets that I haven't tried but seem to work as per the models themselves are...
#. The Hadid sisters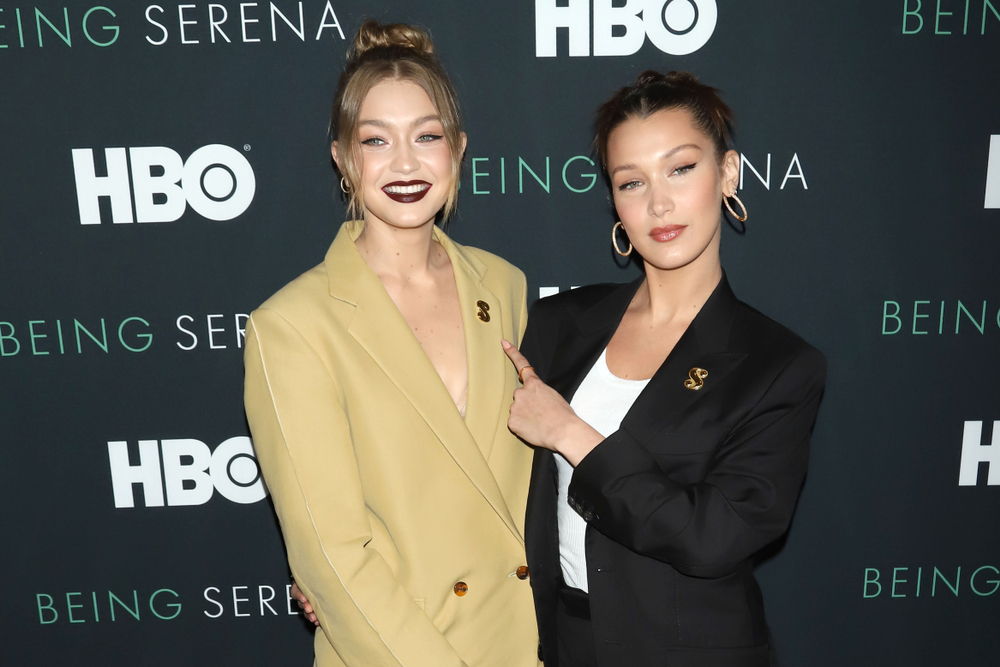 Photo credit: JStone / Shutterstock.com
The Hadid sisters are the perfect examples of celebrity kids working their butts off to making their own name. These girls have wowed us on the runway. But what's more incredible is their terrific sexy physiques which leave us with one question - how do they do it?
Gigi, the elder sibling, has always been sports active all her life. She says being athletic was what made her proud of her skin and herself in general. Gigi slimmed further during her modeling days with the help of her coach Rob Piela. Her workout regimen includes upper arm and body workout, abs workout, leg, and back.
The super model's diet includes well-made, whole-food way. She eats lots of milk, eggs, meat, fish, and flour. He is huge into the whole organic food thing.
Just like her big sister, Bella Hadid prefers to go on a high protein diet. She, however, believes people should be allowed to eat whatever they want but in the right portions. Bella's workouts are pretty much like her sisters considering they workout together and employ the same trainer.
Every model has a story of perseverance and determination. And a model diet seems to be the manual to success.
#. Kendell Jenner: The Cheat Queen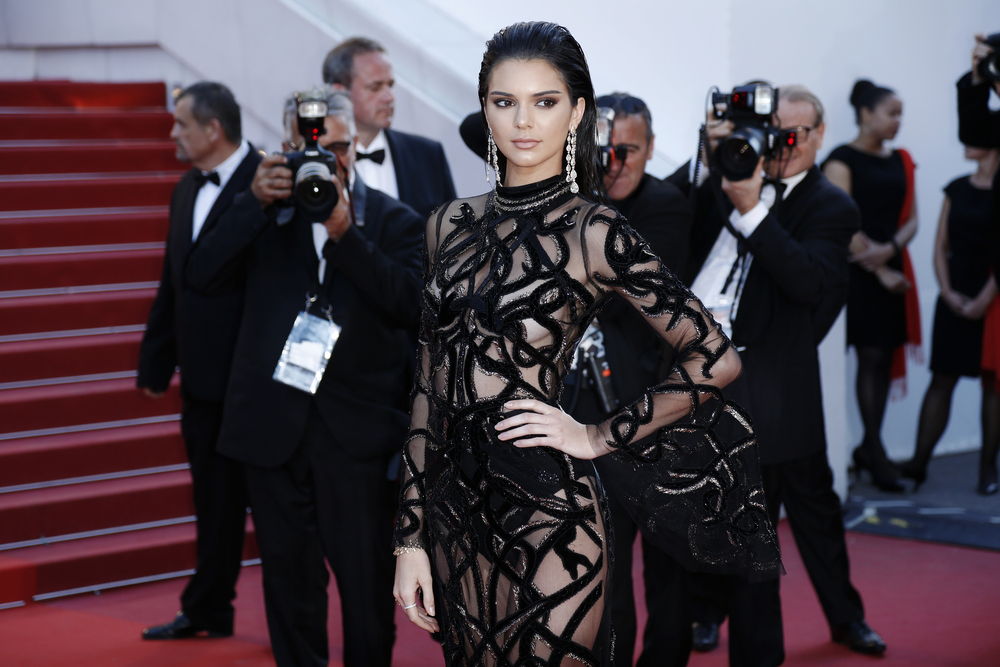 Photo credit: Andrea Raffin / Shutterstock.com
People find it awkward that a model such as Kendell would ever look the burger or pasta way. Kendell Jenner is one supermodel who doesn't have a strict meal plan. Yeah, of course, she works out and adheres to most of the modeling rules, but that's beside the fact that she's naturally thin. So you need to have that in mind if you wish to look like her.
Let's not get things twisted: Kendell's incredible body isn't as a result of her modeling career. She works hard but doesn't beat herself up to look the way she does. She occasionally goes off the charts with meals such as grilled veggies and pizza, Justin's peanut butter, and lots of pasta. That's the reason why she is known as the "cheat queen".
For Kendell's, her secret super model's diet for weight loss is drinking 12 cups of Fit Detox Tea every day to lose weight. That's not all. She takes lots of organic smoothies such as kale, green juice, strawberries, yogurt, and apples. Just like a true Jenner, she loves hydrate with water and coffee all day long.
Did you know some health tips seem counterintuitive but really work? Read some of the strange health tips.
Responses to "Get a supermodel body in no time - Your supermodel diet for 2019"
Be the first to leave a comment
You must be logged in to post a comment.