Did Lamar Odom shade Khloe Kardashian when talking about his new girlfriend?
Posted by James, 05 Aug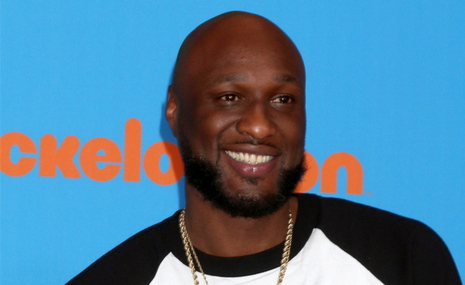 Photo credit: Kathy Hutchins / Shutterstock.com
Lamar Odom has come under fire for allegedly shading ex Khloe Kardashian on social media.
Find your soulmate on InterracialDatingCentral










The former NBA star, who was previously married to Khloe Kardashian, has been accused of shading his ex in an Instagram post about his new girlfriend, 32-year-old personal trainer Sabrina Parr…
"It's just like when you've got some coffee that's too black, which means it's too strong, what do you do? You integrate it with cream," Lamar Odom's post began.
"But if you pour too much cream in it, you won't even know you ever had coffee. It used to be hot, it becomes cool. It used to be strong, it becomes weak. It used to wake you up, now it puts you to sleep. – MALCOLM X."
Many fans accused the 39-year-old basketball star of shading Khloe Kardashian, as he allegedly compared his new girlfriend – who is also a cheerleader for the LA Lakers – to his famous ex.
However, he has since assured fans that those were not his intentions, and they have misunderstood…
"I'm a bit disappointed to read that people are using my words to enforce their own perceptions and assumptions pointing towards things that just are not MY TRUTH OR REALITY," Lamar Odom wrote in a new post.
"This post isn't against anyone including my ex-wife that I still respect deeply. I am just PRO love. Can I do that without people feeling offended? Why does that make you mad? Our black women have been held down for centuries!
"I am now deciding to send them and my NEW WOMAN a lot of love. My post goes out to the new leading woman in my life, that I'm gonna tell every day how beautiful she is, from the inside out.
"Thanks, [getuptoparr] for teaching me what real self-value means. It changed my entire mindset."
Well, there you have it.
Do you think Lamar Odom's original post was throwing shade at Khloe Kardashian? Or do you think it has been blown out of proportion?
6 responses to "Did Lamar Odom shade Khloe Kardashian when talking about his new girlfriend?"
Leave a reply
You must be logged in to post a comment.