Demi Lovato is quarantining with new boyfriend - 'The Young and the Restless' star Max Ehrich
Posted by James, 26 Mar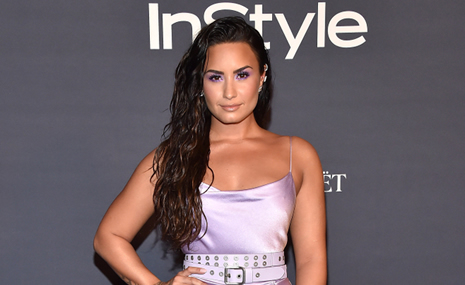 Photo credit: DFree / Shutterstock.com
Demi Lovato is handling Coronavirus like a pro!
Find your soulmate on InterracialDatingCentral










According to reports, the actress has been dating 28-year-old The Young and the Restless star Max Ehrich. And despite the relationship only being a few weeks old, the new couple are apparently self-isolating together!
"Demi and Max have been seeing each other for a few weeks now," a source told E! News.
"They have been quarantining together at Demi's house and it's going really well."
So what do we know about their relationship so far?
According to the source, Max is a "good influence" on Demi, and the 27-year-old singer and actress has already been introducing him to her friends (via FaceTime, of course)…
"Max is very into music and health, and he doesn't like to party," the insider added.
"He is a good influence on Demi and they have a lot in common. They have a few mutual friends in common, but Demi has been introducing Max to her closest friends via Facetime since being quarantined.
"It's very new but they are definitely hanging out and seeing where it leads. They have spent a lot of time together, but I wouldn't say it's an exclusive relationship yet."
Being quarantined together so early on in the relationship could either make them or break them – but we already have high hopes for them!
Do you think Demi Lovato and Max Ehrich make a good couple?
2 responses to "Demi Lovato is quarantining with new boyfriend - 'The Young and the Restless' star Max Ehrich"
Leave a reply
You must be logged in to post a comment.