Cutest interracial couples of 2022
Posted by Akila, 17 Jan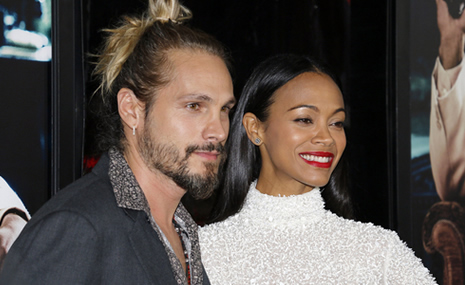 Photo credit: Tinseltown / Shutterstock.com
The future is mixed! That I will agree with because when you look at the numbers of interracial marriages, they keep rising! And that is just marriages based on census results. That number doesn't include interracial dating. On TV, we keep hearing about new interracial celebrity couples every now and then.
Your perfect partner could be online right now...
What are you looking for?
So as we approach Valentine's day, let's take a look at some of these biracial celebrity couples who have and keep inspiring most of us to embrace and celebrate the diversity of our mixed nation.
Interracial couples in Hollywood
Zoe Saldana and Marco Perego
Starting us off is actress Zoe Saldana and her husband artist Marco Perego-Saldana (pictured above). These two got hitched almost immediately after they started dating in a secret wedding in 2013 and have 3 children. As for the Perego-Saldana bit, you read right. Marco chose to take Zoe's last name. Cute, right? Zoe says that her mother wanted her girls to marry someone who still had their dreams and ambitions intact irrespective of color or class.
Ellen Pompeo and Chris Ivery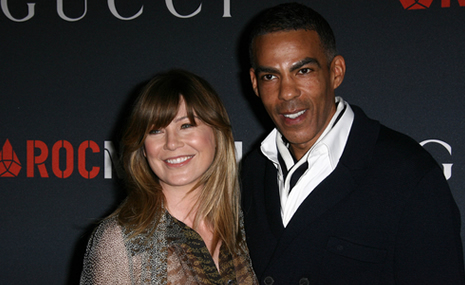 Photo credit: s_bukley / Shutterstock.com
Grey's Anatomy star Ellen Pompeo met her hubby Chris Ivery at a Los Angeles grocery store back in 2003. They didn't dive into dating head-on. They were friends for 6 months first. The two tied the knot at city hall in New York in 2007. Guess who the officiant was? Mayor Michael Bloomberg. The couple has 3 kids together.
Funny thing is, much as she is in an interracial marriage, Pompeo rejected an on-screen interracial relationship. Initially, and as the executive producer Shonda Rhimes had intended it, African American actor Isaiah Washington was to play Pompeo's on-screen love interest on Grey's Anatomy. Her reason for not wanting an on-screen interracial romance was that it was "too close to home".
Tom Holland and Zendaya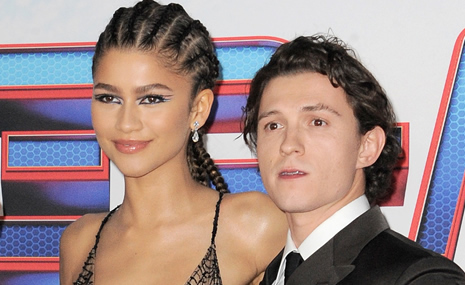 Photo credit: Tinseltown / Shutterstock.com
Of the interracial celebrity couples of 2022, the one that has really gotten media focus is Zendaya and Holland. It's been steamy people and their's is what people are now calling a 'forbidden romance'. This blossoming romance started on the Spiderman set. Apparently, the two had instant chemistry which concerned executive producer Amy Pascal. She wasn't seeing how her leading actors were going to have a real-life romance so she asked them not to date (she says she lectured Zendaya privately). Well, this was back in 2016 before filming Spider-Man: Homecoming
The other thing that has been the focus of their relationship is their height difference seeing as Zendaya is considerably taller than Holland. Zendaya feels it's normal saying her mom is also taller than her dad. You have to admit. The Tom Holland Zendaya duo make one hell of a cute interracial couple.
John Legend and Chrissy Teigen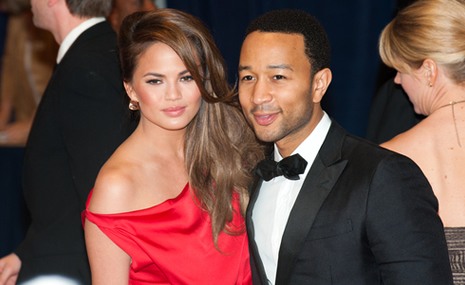 Photo credit: Rena Schild / Shutterstock.com
One thing that we love about Legend and Chrissy is that they are as real as it gets. The pair met shooting a music video in 2007. The two kept things quite casual up until their engagement in 2011. The two are parents two kids. Unfortunately, the couple lost their third child following complications in the pregnancy.
Legend believes that their interracial love has been a blessing. With Chrissy being Thai/White, Legend feels they have an interesting cultural mix for their kids to experience.
George Lucas and Mellody Hobson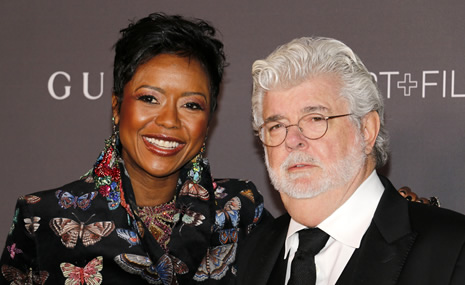 Photo credit: Tinseltown / Shutterstock.com
Next on our list of interracial couples in Hollywood are George Lucas and Mellody Hobson. Hollywood for sure got an interracial power couple when it comes to this pair. Lucas, famous for "Star Wars" and "Indiana Jones" movies started dating Mellody Hobson, president of Ariel Investments and chair of DreamWorks Animation, in 2006. They got married in 2013.
The couple is all about inclusivity. They are co-founders of the Lucas Museum of Narrative Art which emphasizes on diversity in narratives, comic arts, and filmmaking so that all communities can benefit from it. They have a daughter, Everest, via surrogacy.
Serena Williams and Alexis Ohanian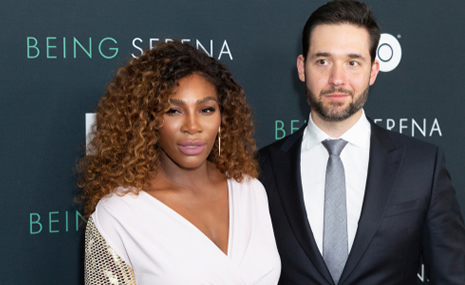 Photo credit: lev radin / Shutterstock.com
Tennis pro Serena Williams met Alexis Ohanian, co-founder of Reddit in 2015 in Rome when they coincidentally found themselves staying at the same hotel. In 2017 they had their fairy-tale wedding with a Beauty and the Beast–style décor.
Serena Williams husband has been told by her that there are differences between black and white people. Funny thing is, Serena never thought she would marry a white man. When they say love has no color, their love says it all. They are blessed with one daughter.
Priyanka Chopra and Nick Jonas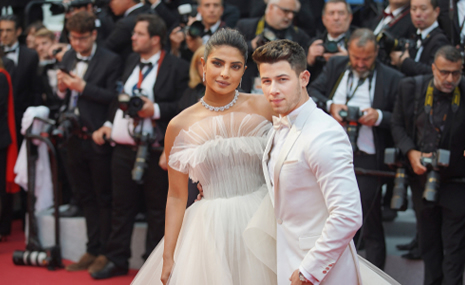 Photo credit: Denis Makarenko / Shutterstock.com
The Priyanka Chopra Jonas brother combo is another cute interracial couple. Ever since they started dating, they got a lot of media attention because of their age difference – she is 10 years older. The other thing was that people felt that their courtship was too short – he proposed almost immediately.
With short engagements being a typical thing in the Indian culture, it seems this Jonas brother had dived into the culture all-in. They two got married in 2018, in a traditional Hindu ceremony in Jodhpur, India, and even went through various pre-marital rituals. To incorporate Jonas' faith, the four-day wedding ceremony also included a Christian ceremony. They have no kids at the moment but Priyanka and Nick's baby plans include having not one but "many" children, which makes us very excited indeed!
There are more interracial celebrity couples that's for sure. The above are just but a few that sparked our interest because of their interesting love stories. Check out more here…
9 responses to "Cutest interracial couples of 2022"
Leave a reply
You must be logged in to post a comment.